A Wooden Nightstand is the Practical Choice for Your New Bedroom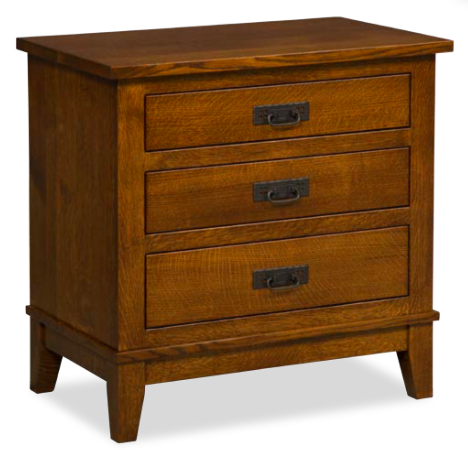 Are you in the process of decorating and filling a new home? If you are upgrading to a larger space for yourself or your family, then you are likely to run into the need for additional furniture. Adding bedrooms to your home creates an exciting problem! It's so nice to have the extra space yet you've run out of pieces to fill it with.
If you are looking to furnish a new bedroom, then you have to keep the practicality of the room in mind. Of course you need a bed to house your existing family or the visitors you expect to have, but what else would be of use in this new space? By adding a nightstand to the bedroom furniture, you are bringing both convenience and décor to the room.
A nightstand is an excellent choice because it serves the purpose of holding important and frequently used items in its drawers while also providing space on top for lamps, books, and whatever other items you need to quickly grab before or after getting into bed. By going with a solid wood nightstand, you are purchasing a piece of furniture that is both beautiful and built to last.
The unique items that we sell at Amish Furniture Showcase are designed by Amish and Mennonite craftsmen who use only the finest of North American hardwoods on their many ornate projects. The quality of the furniture is increased by the way in which it is completed, with top of the line finishes that yield a sleek and polished piece of art. We also have options to add to our nightstand designs, such as a nightlight, a pull-out shelf under the top, or a top drawer that is lined with felt.
If you're ready to add to the practicality of your home by purchasing a new nightstand, then come out to Frisco and visit us today. We know that we have the right item for you!