When we are decorating our homes, we often save our leftover efforts for our hallways and foyers. Even though these are spaces that we constantly use, we do not often put much thought into the furniture or decorations that fill them.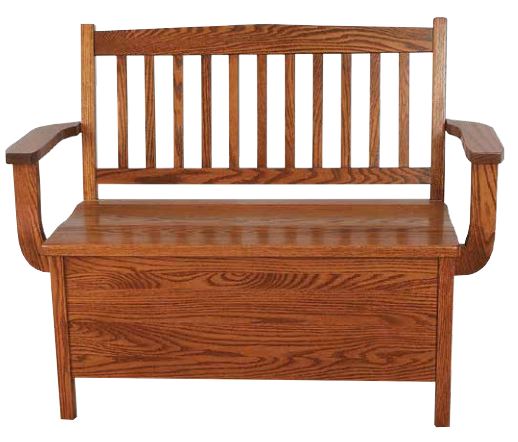 Since your entryway resembles Grand Central Station as you are getting your family in and out the door each day, it would be super helpful to have a piece of furniture that doubled as decorative and functional for your everyday use. Implementing a wooden hall bench into your home's busiest point of entry will bring both beauty and convenience. That's a win from all possible angles!
At Amish Furniture Showcase, we offer a large variety of furniture that has been created by a number of different designers and craftsmen. Our array of wooden hall benches offers the durability of a wooden piece of furniture that will last a lifetime, while also providing a beautiful decoration to your home. You can find function in the bench by creating a space for your backpacks, purses, and coats to hang, while also yielding a convenient spot to sit down and put on your shoes as you head out the door.
We know that our vast array of choices in various sizes, colors, and shapes make for a perfect fit for any household. We enjoy working with our customers to determine exactly what your need is and to, then, help you find the item that best fits the bill. Come out and visit us today to find the perfect wooden bench for your busy home!