Cribs are essential pieces of furniture that seem useful for only young infants. Of course, you have your baby's best interests at heart, and you want the best for them. When shopping for a crib, you want to get the best quality that will assure you of your baby's safety.  However, you may feel like you are wasting money by buying an item you may need to replace as your baby grows. A convertible crib is a solution to your dilemma. Read on to find out why you should buy a convertible crib.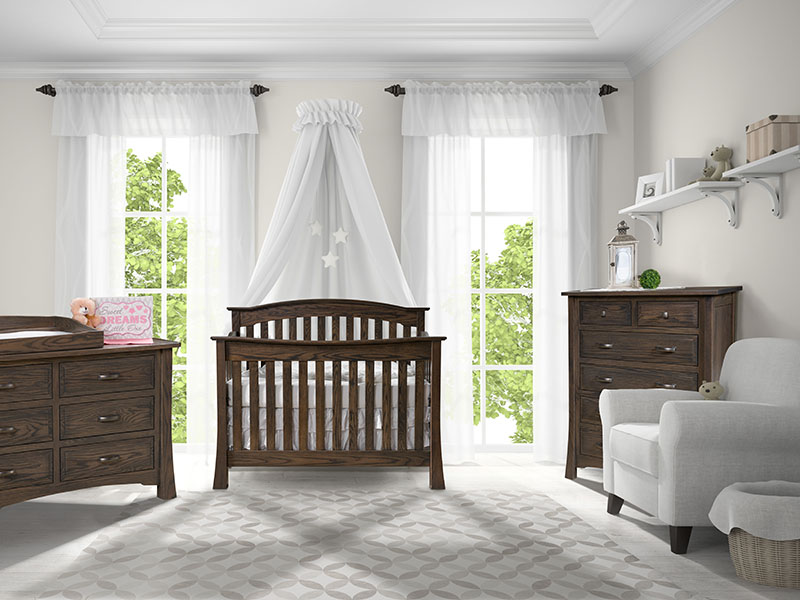 1. Saves You Time and Money
Your baby will need more space as they grow for them to be comfortable. If you buy a standard crib, you will probably need to replace it one year after purchase, including the mattress. A convertible crib will serve your baby for a more extended period than a standard crib would, just by making some adjustments. This way, you will save time and money because you will not need to buy a new crib and mattress.
2. Eco-Friendly
Since you can use one piece of furniture for different stages of your child's development, you will not need to discard pieces of furniture at every stage. By purchasing a convertible crib made of sustainable wood materials, you reduce the environmental impact at each step. It also means that the crib will pass through its transition to a bed without breaking down.
3. Functionality
Kids get attached to the people they spend most of their time with and toys. This happens with their beds as well. Your child may find it hard to adjust to the new bed you got just because they have outgrown their crib. A convertible crib will help your child transition safely because the adjustments are minimal.
Most convertible cribs offer storage space where you can keep baby stuff. All the baby essentials will be right next to you when you need them.
Do you want to purchase a quality convertible crib for your baby, but you don't know where to start? Amish Furniture Showcase got you! Contact us today for the best convertible cribs.