Every dining area with enough space should include a buffet that will add beauty and function to the room. If you're interested in one for your home, you should consider a gorgeous piece of Amish furniture as your choice. Amish furniture, constructed from solid wood and finished by hand, produces a high-quality product and look that you and your family will love.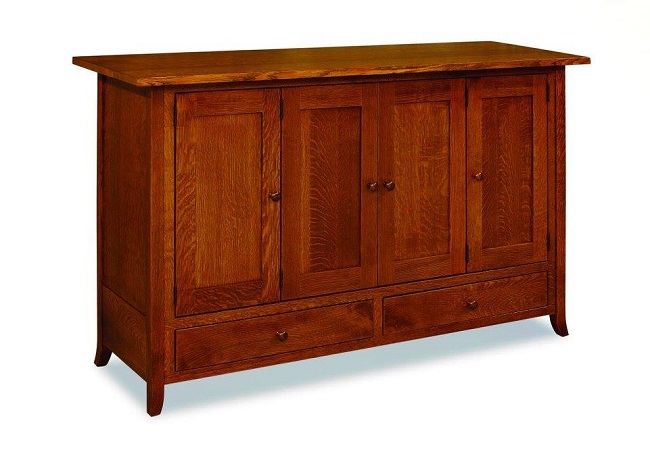 Types of Buffets Based on Your Home's Style
Traditional Style
A fabulous choice for a home with a traditional style is the Roanoake Buffet. This classy piece comes with two full extension top drawer slides and also an adjustable shelf inside each cabinet door for convenience. The two cabinets with three more drawers in between provide plenty of storage while the buffet's thick, rounded feet provide stability. The mitered raised panel doors and rich tobacco stain will look beautiful in your dining space.
Transitional Style
For homes without a distinct style, the Manhattan Buffet will look lovely. This stunning furniture piece, made with concealed hinges, offers a sleek appearance. The onyx-stained maple wood will add elegance to any dining room. This buffet comes with two drawer slides and two pull-out drawers behind one of the cabinet doors. The circular design on the doors with metal ring pulls complete a look that will impress everyone.
Contemporary Style
If your home contains a contemporary decor style, then a Carson Buffet will be an excellent choice for your dining room. Made out of maple and painted black, this stunning piece catches the eye. Frosted glass on the side cabinets with glass shelves and lighting add to the expensive look. The nickel hardware matches perfectly to provide a modern appearance and style that will last for years to come.
For more information about Amish furniture in general or specific pieces for every room of your home, please contact us today.