If you've been searching for a sturdy bookcase, look no further than Amish Furniture Showcase! Our skilled craftsmen can build a bookshelf that will hold up for many years to come. This is because Amish furniture is built with the understanding that customers don't want a shoddy bookcase that will crumble under the weight of the books. Sometimes when you buy furniture, it begins to fray or it falls apart soon after you purchase it. However, we understand that you want a product that is going to last. We recognize that consumers appreciate quality furniture that will withstand the test of time.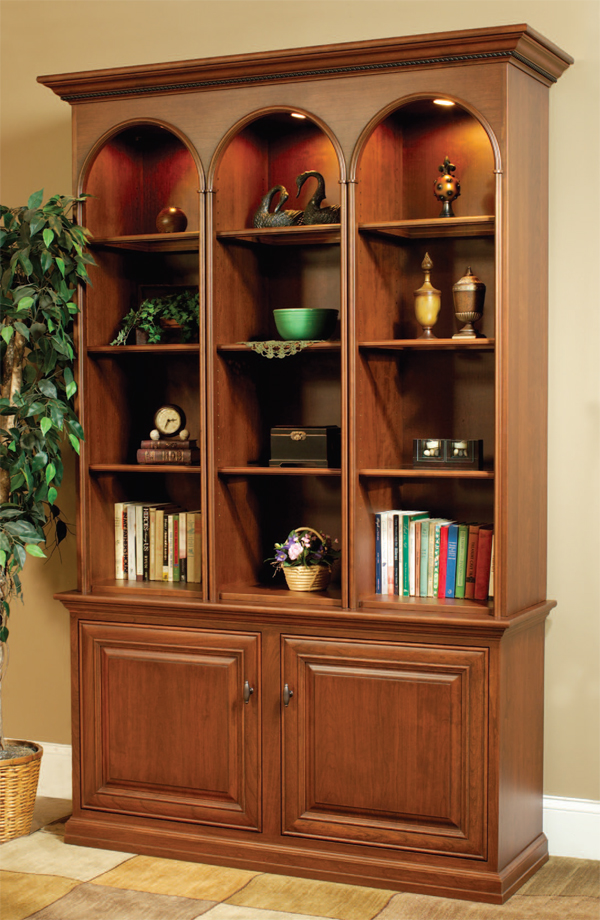 Our savvy Mennonite and Amish craftsmen use a quality selection of North American hardwoods to create stout furniture that will not fail you. They can craft a robust bookshelf capable of holding even the largest collection of books. In addition, our durable products have a unique aesthetic appeal that is sure to impress visitors when they come to your home.
Here at Amish Furniture Showcase, we offer a broad range of products to choose from. We have everything from dining chairs to cribs. If you're in need of furnishings for your new house, then you won't want to miss out on this ideal selection of furniture from our BBB accredited business.  Feel free to take a look at everything that we have to offer. Not only do we sell bookcases, but we can also help you furnish your home with a wide array of amenities, from entertainment centers to china cabinets. If you see something you like, please don't hesitate to contact us. We're also glad to answer any questions that you have about our products. We serve customers in the Dallas area, so if you are in the vicinity and you're interested in purchasing quality Amish furniture, come down and pay us a visit!