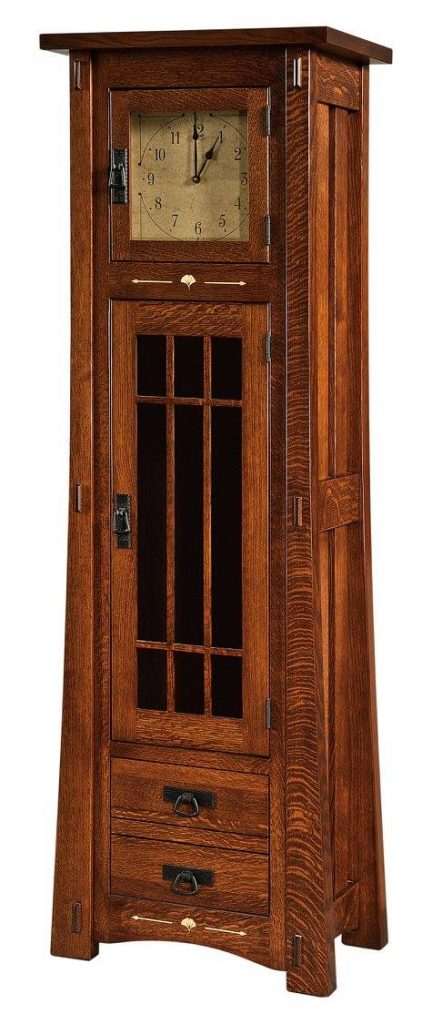 Do you ever run across two things that are just horribly mismatched? Some designer was really trying to sell an idea that just didn't make sense, and it just rubs you the wrong way.
On the other hand, have you ever ran across two things that go perfectly together? It's such a brilliant idea that you find yourself wishing you had been the genius to do the pairing. This is the feeling we see all over our customer's faces when they stumble upon our beautiful wooden clocks. These grandfather style clocks are lovely and ornate in and of themselves. But, enhancing both their beauty and their functionality, they also house a sufficient amount of built-in extra storage space.
We all have those rooms in our home that are lacking enough closets, drawers and cabinets to hold all of our stuff. We can only display so much, and there are special items that we want to be saved from the black hole that our overstuffed closets often create. The solution to this problem is to purchase this beautiful wooden clock that stands alone as a bold decorative statement, yet also offers both shelving and drawer space for our beloved odds and ends that need a new home.
At Amish Furniture Showcase, we use only high quality North American hardwoods with top of the line finishes. Our Amish and Mennonite craftsmen take great precision in developing intricate and innovative designs that soon find themselves on our showroom floor. Our wooden clocks that double as storage space are a popular item because they look great in any room, fit snuggly into a corner or taking residence in a formal dining room. Regardless of the size of your home, we know that this beautiful piece of furniture is the right fit for you!