For families with multiple children, space is always at a premium. Regardless of what kind of home you live in, there's no such thing as too much room when kids are involved! It's easy to feel overwhelmed by their sheer amount of stuff, but here at Amish Furniture Showcase, we've got plenty of ideas to help keep you organized. One oft-overlooked option for maximizing space in kids' bedrooms is a set of bunk beds. Many parents, upon hearing the words "bunk beds," imagine a pair of rickety beds haphazardly stacked on top of one another, reminiscent of a dreary boarding school or drab army barracks. Not so! Bunk beds can be a beautiful addition to any bedroom, quality furniture sure to last for many years.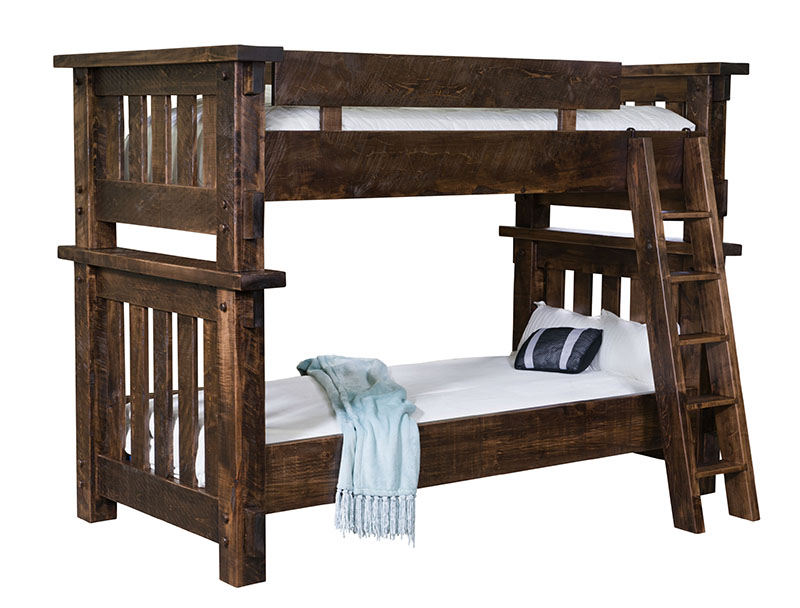 The sky's the limit when it comes to finding the bunk beds to best suit your needs. Simple, traditional styles are available, made from high-quality materials to keep your children safe. If the thought of climbing up and down a ladder makes you worry, some bunk beds have a small set of actual steps built into the side. As an added bonus, those steps often have additional storage included!
There are plenty of ways to customize the lower half of the set. Depending on the size of your kids' bedroom, you may want to have a full-size bed on the bottom instead of a twin bed. If you foresee a lot of sleepovers in your future, you can even add a trundle bed to pull out for a third sleeping option. Alternately, that space below the lower bed can be utilized with drawers to get that much-coveted extra storage space.
At Amish Furniture Showcase, we prioritize the safety and comfort of every member of your family, even the littlest ones. Contact us today so we can work with you to find the best ways to optimize your living space.