In this era of tiny houses and minimizing, busy lives and takeout meals, some people think the china cabinet is obsolete. Not true! You may find that a china cabinet that matches your style is just the piece you need to enhance your space and organize your life.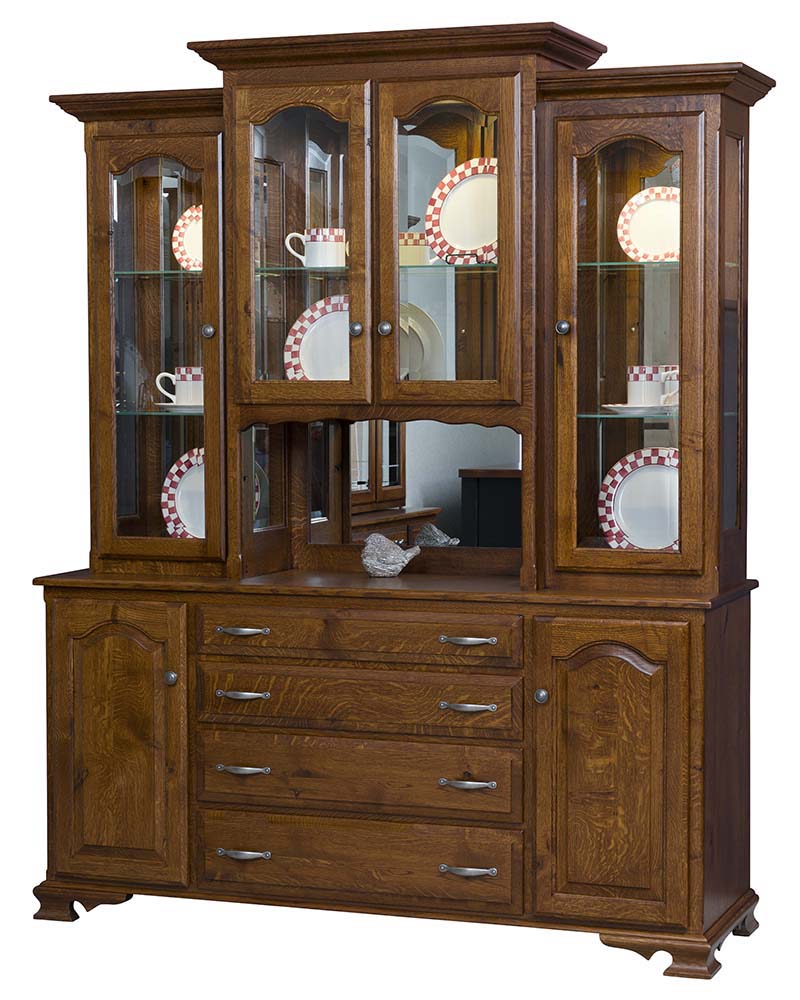 China Cabinets for Treasured Heirlooms
Perhaps you inherited a relative's china or glassware – why leave it boxed up. Display that china proudly and remember them when you look through a china cabinet's windows. Or maybe you never use your wedding china – display some of the special pieces in a china cabinet to bring back cherished memories of that special day and use the plates and bowls as your everyday china to make mealtimes more special.
China Cabinets as Display Cases
Maybe you have a special collection or some fragile artwork and nowhere to display it, or find that it's a magnet for dust or energetic pets and children. A new china cabinet gives you an attractive and safe display space. Use the shelf space in a china cabinet to highlight special family photos and mementoes. You can also use the space to display children's artwork and seasonal decorations.
Double Duty China Cabinets
Are you a crafter, artist, or seamstress? Why not buy a china cabinet to serve two purposes for you. The display shelves offer a beautiful way to show off your creative efforts, while the drawers and cupboards can safely hide away your supplies and unfinished projects. Unlike open shelving, the doors and drawers of a china cabinet will allow you to keep everything tucked away safe and clean.
China Cabinet for Entertaining
A new china cabinet can make a unique bar storage space. There's room for everything from glassware and stemware to mixers and measures, and, of course bottles.
No matter what your home's style or how you want to use a new china cabinet, contact us today and we'll find the right style for you.