Barstools might not be something that you've given a lot of thought to in your home. However, even minor pieces of furniture can add or detract from the overall appearance of your decor. By selecting handmade, durable, quality barstools, you will complete the look of your rooms, whether the barstools are for your kitchen island or an area elsewhere in your home.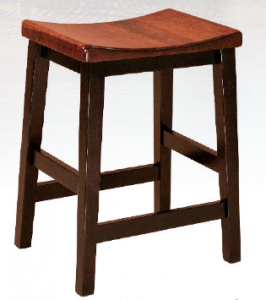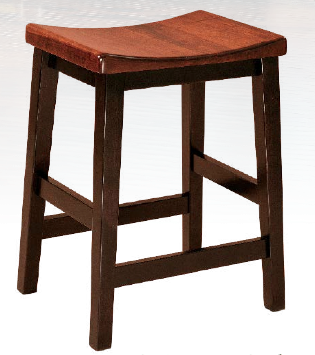 Saddle Seat Barstools
This type of barstool is made with a broader seat, like a horse's saddle, to provide more comfort. Even so, the design is still narrow enough to tuck away under a kitchen island. Choose oak, maple, or cherry wood for a fabulous look. This barstool will add a great, rustic style to your home that everyone will love.
Rounded Seat Barstools
This popular style of barstool provides a beautiful, country chic appearance in a room. The stools are perfect for casual dining. Because of the design, you can also easily stack these stools in a small space if you need to store them. They look gorgeous at a kitchen island or even in front of an outdoor bar area. You can also use these stools as décor items. Place one in the corner of a room with a beautiful pot of flowers atop the seat.
Padded Seat Barstools
The most comfortable and stylish barstools are the ones with a back and a padded seat. These provide the ultimate comfort because they aid posture. The chair-like design and padding will give your room a sophisticated look, and it also allows for a greater variety of color choices to match your home.
For more information about barstools and the different styles available, please contact us today. Our skilled craftsmen work hard to make sure that all of our handmade furniture will last, provide beauty in your home, and add convenience for you and your family.