Tips for Decorating with Wood Furniture
Mixing wood furniture into your decor is a beautiful way to create both depth and interest in your rooms. Keep the following tips in mind when you select your wood furniture and your home will radiate with natural warmth.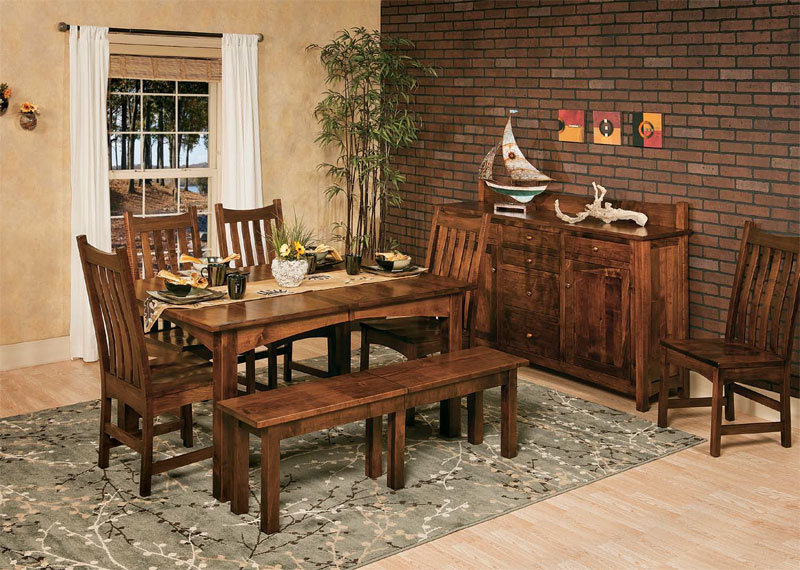 Choose a Dominant Wood Tone
Start by picking a larger dominant piece of furniture to anchor the room and work out from there. Mixing two or three wood tones works well as long as they balance each other out and blend well together. Select pieces that contrast with the floor and have the same undertones, warm or cool. Sticking with a similar undertone gives the room a cohesive feel.
Buy the Right Size Furniture
Selecting the right size furniture seems obvious enough, but when you see a piece and really like it, make sure that it fits in your space before you buy it. Measure the space and the spot where the furniture will be placed and keep the measurements handy. Think about your space, if it is large you will need appropriately scaled furniture, small pieces can look lost in a large area. Conversely, if your space is small, an oversized piece of furniture may take up too much space. Also, think about who uses the space and what it is used for, many pieces of furniture can serve a dual purpose.
Group Furniture into Accent Spots
After you have selected your dominant wood tone and complementary pieces, it is important to group the furniture into accent spots. Don't line the furniture up against the wall, create conversational groupings, and blend them together with an accent color using cushions or smaller pieces of furniture such as an ottoman. Balance out the room by using each wood tone twice and arrange the furniture to give a textured, layered feel.
There are no firm rules when it comes to decorating with wood furniture, you know what you like and what looks best in your home. Have fun, and follow these guidelines to create your unique space. For help with your selections or to see handcrafted wood furniture that blends well with any decor, contact us.