Recently, we're finding ourselves staying home more often. It's no surprise come 2028 that 73% of companies will have remote workers. If you're planning to work from home soon, it's time to think about your home office.
It should be a place which inspires creativity and productivity. Does your current spot not cut it?
Here are some easy fixes to upgrade your home office today.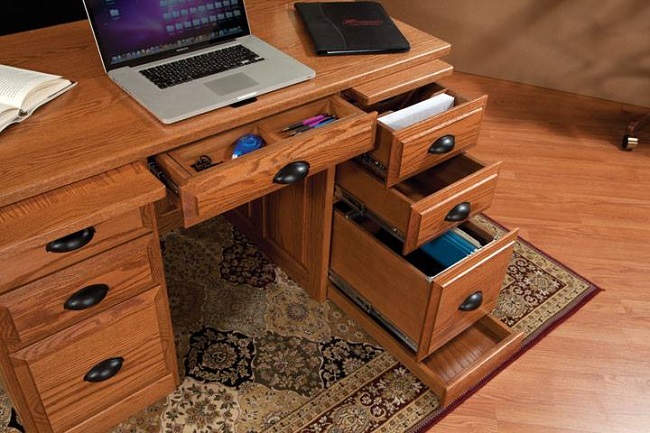 Let in the Light
Your office shouldn't feel like a cave. You can't work if you can't see!
Time to let in the light. If the room you work from has a nice window, opt for sheer curtains. You won't have to worry about opening or closing them; there will always be filtered sunlight to brighten up your workspace.
If your window isn't cutting it due to size or lack there of, you have options. Office lamps are a go-to, providing sufficient light on the area you'll need it most. There's also floor lamps for when you need the whole room to be lit.
Organization is Key
Papers, documents, forms–all of these will need to be kept safe. If not, you risk losing them.
When it comes to a productive-inducing home office, you need to be organized. Folders will be your best friend for papers you can't keep on the computer. Paper clips will become a lifeline for those important documents.
Now, you'll just need somewhere to put all your papers. Before you buy whatever organization compartment appears first in search results, think of what will work best for your space. Maybe it's open shelving above the desk or a vintage filing cabinet.
Limit Cord Clutter
Tangled cords can make even the nicest home office feel messy. Plus, no one wants to look at clusters of piled cords.
While you're shopping for office supplies, be sure to pick up cable ties or cord keepers. They'll organize cords so they won't get tangled and can be kept out of sight. You can also mount power strips to your wooden desk so you won't kick them.
Upgrade from Drab to Productive
A messy home office won't be of much use when you can't be productive. With these easy upgrades, your office will be someplace you'll want to work, not avoid.
Have questions? Be sure to contact us!