It is so important that you have good furniture in your office. This is furniture that both you and your employees will be using and you need to make sure that your needs, your employee's needs, and the overall needs of your office are met. A great type of furniture to consider is Amish Furniture. Here are three reasons why you should choose Amish Furniture.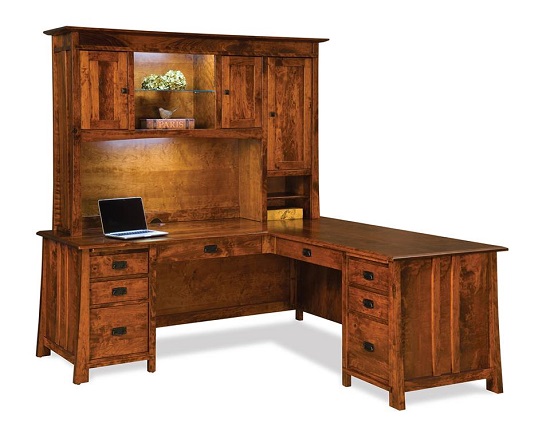 It Is Durable 
When it comes to your office furniture, durability is crucial. Furniture in an office is used day in and day out, so it will likely break down if it isn't made well. Amish furniture is made out of real wood, which is very hard to beat when it comes to durability. The wood will not fall apart like plastic or particle board, and it can withstand a great deal of weight without having any issues. This makes things like desks, tables, and chairs strong enough to hold your computers and other equipment, as well as the weight of various sizes of employees.
The Wood Is Easy To Keep Clean
Another awesome reason to go with Amish furniture for your office is the fact that the wood is so easy to clean compared to other materials. All you have to do to keep the wood looking great is dust it with a duster and apply a good wood oil every few weeks or so. Things like fingerprints and dust won't show up on your wood desks nearly as easily as they will with office furniture that has a glass top or is made entirely out of glass.
The Finish Is Made To Last 
The only real downside to having furniture made out of wood is the worry that the finish isn't going to last and will have to be redone soon after purchasing it. This definitely isn't the case when it comes to Amish furniture because it is finished with a high quality finish that is made to last for the life of the piece of furniture. This helps you to feel confident in your investment because you know you won't have to spend extra money on refinishing the wood.
To learn more about Amish Furniture, you can contact us here.