The Perfect, Solid Wood Bedroom Suite for Your Home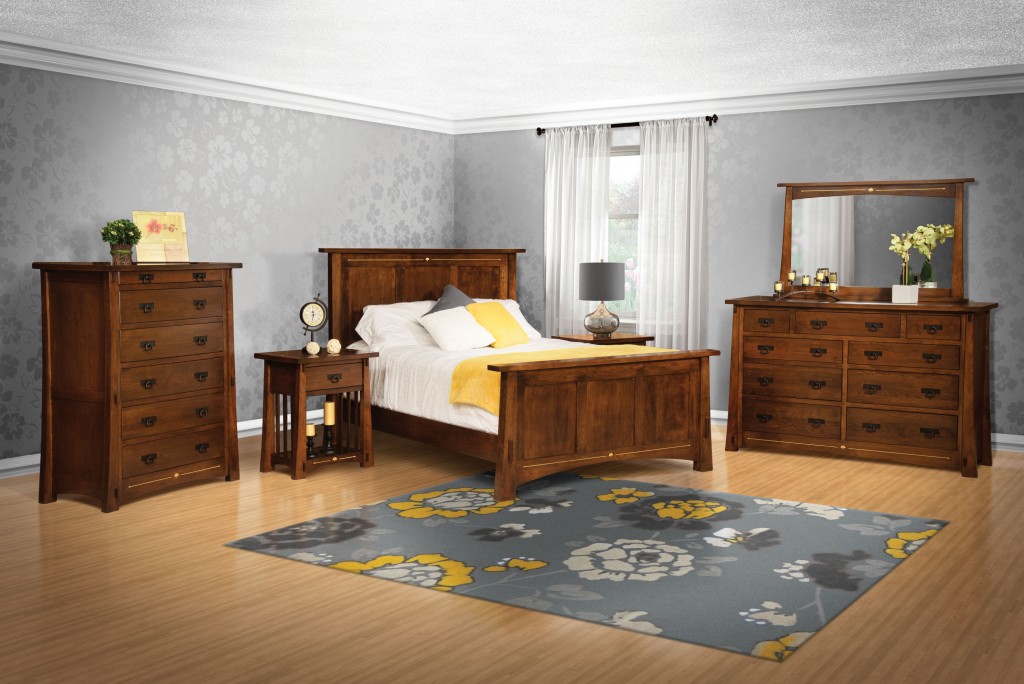 As we continue to endure the winter morning temperatures, there is an overwhelming desire to stay warm under the covers and just hibernate. Are you with me?! The comfort that we find in our own bed is hard to beat. It is our welcome retreat at the end of a long day.
Our bedroom, in general, is a very important part of our homes. Not only do we spend hours and hours of our time sleeping in this room throughout the week, but many people use their bedroom as their getaway from the rest of the world. Maybe you sneak away to your bedroom, curl up in your favorite chair, and get lost in your favorite book. Maybe, for you, your bedroom is that sacred, quiet space in your house each morning where you collect your thoughts and prepare yourself for the day ahead. For the busy couple, maybe it's grabbing those few minutes lying down at the end of the day and chatting until you fall asleep.
However, despite the importance of our bedrooms to us, do they look the part? Does this room you retreat to every single day have a durable, matching bedroom suite that fits your style? If you find yourself ready for some changes, or maybe ready to purchase some 'grown up' furniture for the first time, then the Amish Furniture Showcase is the place for you.
Our showroom, located in Frisco, Texas, is full of options for your new bedroom suite, varying in both color and style. You can purchase a whole new furniture set or just grab the pieces that you need to complete the partial set you already have at home. When you buy from us, you will go home with solid wood furniture that will hold its finish for a lifetime. Come out and visit us today and find the perfect bedroom suite for your home!