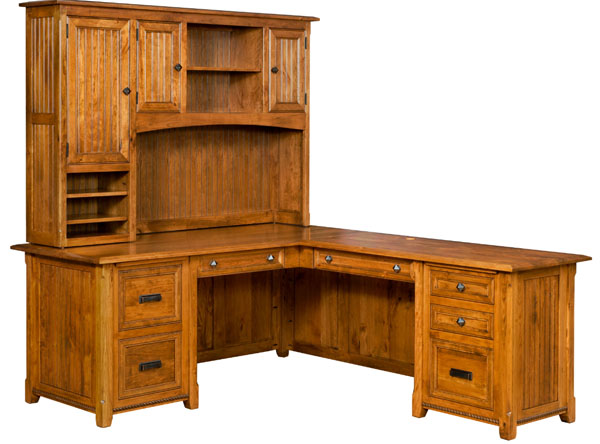 The first of the year often brings changes and busy work of all kinds, including your family's finances. Many of us find ourselves spending hours pouring over our bank accounts and records and getting all of our ducks in a row for the year. Maybe you're planning a grocery budget for the next few months, maybe you're moving some things around so that you can afford to book a big vacation this summer, or maybe you're getting all of the details ironed out so that you can get those taxes done and remove that weight from your shoulders.
Whatever business it is that is keeping you occupied, there is, no doubt, a great need for space and organization. Most of us sit down at the bar or dining room table. We just need a small space to work on, just a bit of room to spread out. However, as the days roll by and our preoccupations grow, that pile of work isn't going anywhere and is actually growing in size. Your papers are now strown out across the entire table, and your family has no choice but to eat all meals on tv trays in the living room. How exasperating this scenario can be!
You deserve a nice, spacious area to spread out and organize all of your things. A solid wood desk would make the perfect addition to your home office or extra bedroom. Just think. There could be drawers for your paperwork instead of the broken down accordion files sitting in your closet floor. There could be a surface on which to spread out and work instead of trying to balance your laptop, cup of coffee, and that obnoxious stack of papers in your lap. What a necessary gift it would be to have this kind of a setup at your fingertips, the possibility of dragging everything out one night and being able to just walk away and safely leave it there until the next available opportunity.
Going with a new desk from Amish Furniture Showcase in Frisco will allow you to get a quality product that you know will last you for years and years to come. Our furniture is built by highly skilled and seasoned Amish and Mennonite Craftsmen who have been perfecting their work over time. Our products are made from North American hardwood and are finished by hand with top-industry finishes. Not only would one of our desks be a highly helpful and functional piece, but it would be a beautiful addition to any room of your home!