3 Great Locations In Your Home To Place Your Amish China Cabinet
Finding the perfect spot for your Amish China cabinet is an important decision and one that you should definitely take time to consider. Thankfully, these cabinets are so amazing that they can function in almost any room in your home. Here are three great locations in your home to place your Amish China cabinet.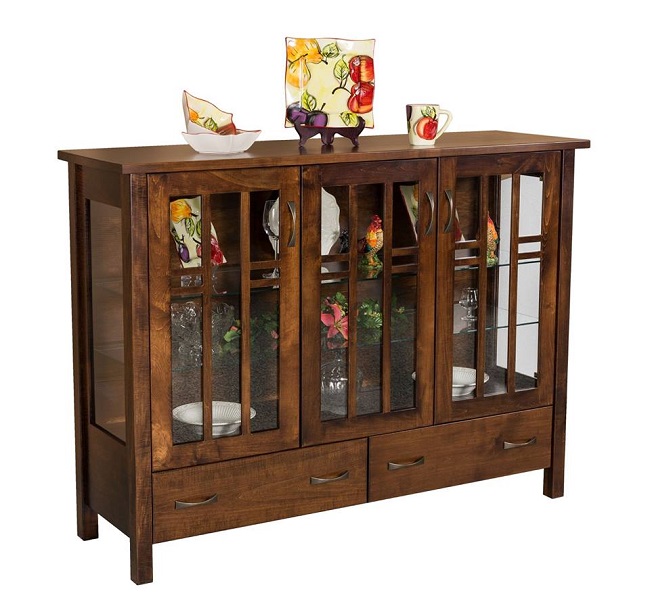 Living Room
Putting your Amish China cabinet in your living room is a great idea because this is such a highly used room in your home. Placing your cabinet in there ensures that other people will be able to see how beautiful it is, and it will also allow everyone to see the things that you have displayed inside. Since the cabinet is in your living room, you can use it to display decorative pieces, pictures, art, etc., inside your fine China.
Dining Room 
One of the most common rooms to put your China cabinet in is your dining room. Since your Amish China cabinet is so well-made, you know that it will be a gorgeous addition to your dining room. The customized wood design will go great with your dining room table and chairs, and they will help to compliment each other. The glass in the doors will also allow you to display your fine China, or whatever dishes you would like to store inside it. This makes your China cabinet both a decorative piece and one that is also very functional for you.
Sunroom
Finally, placing your Amish China cabinet in your sunroom is another great idea. This is a room that has a lot of natural light, so placing plants on and inside your china cabinet is a great idea. This helps to beautify the room with both the gorgeous cabinet, and all the pretty plants growing on and inside it. This is also a more unique use for an Amish China cabinet, so it sets it apart from other homes and makes it more fun.
To learn more great locations in your home to place your Amish China Cabinet, or to order your own Amish China cabinet today, visit us at Amish Furniture Showcase.