We all have "that room" in our homes. It's the room – or drawer, or closet – that collects all of the things that we don't want anywhere else in the house. For many of us, it's our extra bedroom, and all of its potential space, that we are missing out on.
It's time to stop this nonsense and utilize this extra space in your home for YOU! We've created a list of some great ways to convert "that room" into a place where you can relax, get creative, and feel organized. And, in doing so, why not fill the room with furniture that will last for a lifetime?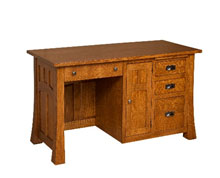 Bridgefort Computer Desk
Stop cluttering your kitchen table with your monthly budget work and current project at work. Move your things to a safely kept and organized desk that will provide both storage and a large space on which to get your work done.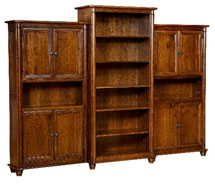 Belmont Open Bookcase
Give yourself the space to neatly store all of the books, movies, board games, photo albums or whatever else has been piling up all over your home. This open bookcase offers plenty of space to shelve items where you can easily see them and also four different cabinets to place the items that you don't need to grab off the shelf as often.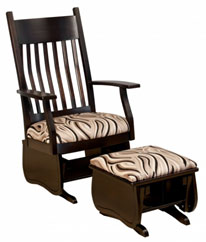 Solid Wood Glider and Ottoman
Finding a comfy place to read in the evenings, or that quiet corner to rock your little ones to sleep, is a huge necessity in your ever busy day. Buying a solid wood glider and matching ottoman for your new space is a great way to add both beauty and a relaxed atmosphere to your home.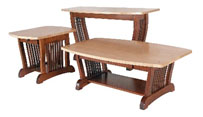 Royal Mission Occasional Tables
Have your Pinterest projects been piling up? It's hard to get in touch with your crafty side when you don't have any place to move around and spread out your supplies. Adding some occasional tables to your extra bedroom would provide you with the perfect space to finally get these projects done! Different sizes and different heights provide you with the options that you need.
Come out to Amish Furniture Showcase in Frisco today and find the perfect pieces of furniture to accommodate your newly re-purposed space!