China cabinets are traditional furniture. The clear glass windows have let generations of people showcase heirloom china dishes and expensive dish sets. The cabinets were the perfect storage place for everything you needed to host a dinner party, a family reunion, or a holiday meal. If you love the look and feel of wooden china cabinets but you're worried it won't fit into your routine, don't worry. There are plenty of ways to make that china cabinet you've been looking at fit your home and your lifestyle.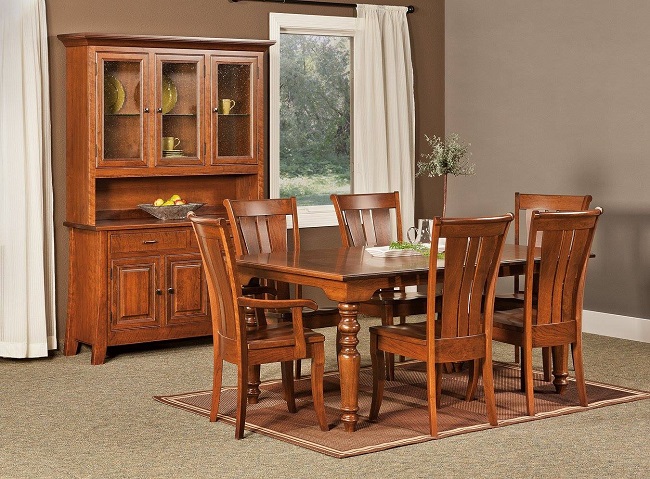 Store your glassware.
These days, you might be more likely to have an array of glasses and cups than you are to have a treasured china set. So use your china cabinet to showcase your collection. The rich, warm tones of the wood are the perfect backdrop for any treasured collection. Also, the lights set into the shelves will light them up to perfection.
Use the cabinets and drawers to store all of your hosting supplies and nonperishable additions. The solid wood drawers keep the interior safe from sunlight, so they can hold everything from fragile tablecloths to light-sensitive bottles.
Showcase your storage instead of subduing it.
With the right decorative baskets and case, your china cabinet can become functional, beautiful storage. Use the lit shelves to hold candles, candlesticks, and baskets full of miscellaneous, everyday tools. The drawers can hold the blankets and linens for when you have lots of guests staying the night.
Solid wood furniture is built to last, and that means it will outlast any one purpose. Store your knick-knacks, photographs, artwork, or pottery. The right cabinet will frame it beautifully and become an important element of the room's style. Browse our selection at Amish Furniture Showcase here to find the perfect fit for your home and your life.