When it comes to creating a comfortable and welcoming guest room, the bed is the most important piece of furniture. Not only does it need to be comfortable for your guests, but it should also reflect your personal style and complement the décor of the room.
Why Choose Amish Furniture?
Amish furniture is a great choice for those looking for high-quality, handcrafted pieces that are built to last. Because the furniture is made by skilled artisans using traditional techniques, it is often of a superior quality compared to mass-produced furniture. The use of solid woods such as oak, cherry, and maple ensures that the furniture is durable and able to withstand daily use. Additionally, the furniture is often customizable, allowing you to choose the exact style, size, and finish that you prefer. Furthermore, choosing Amish furniture can also support local communities, as Amish craftsmen often work and live in tight-knit communities and their business is typically family-run, thus supporting them and their values.
At Amish Furniture Showcase, we offer a wide selection of handcrafted beds that are sure to impress your guests. Here are a few of our top picks for the perfect guest room bed: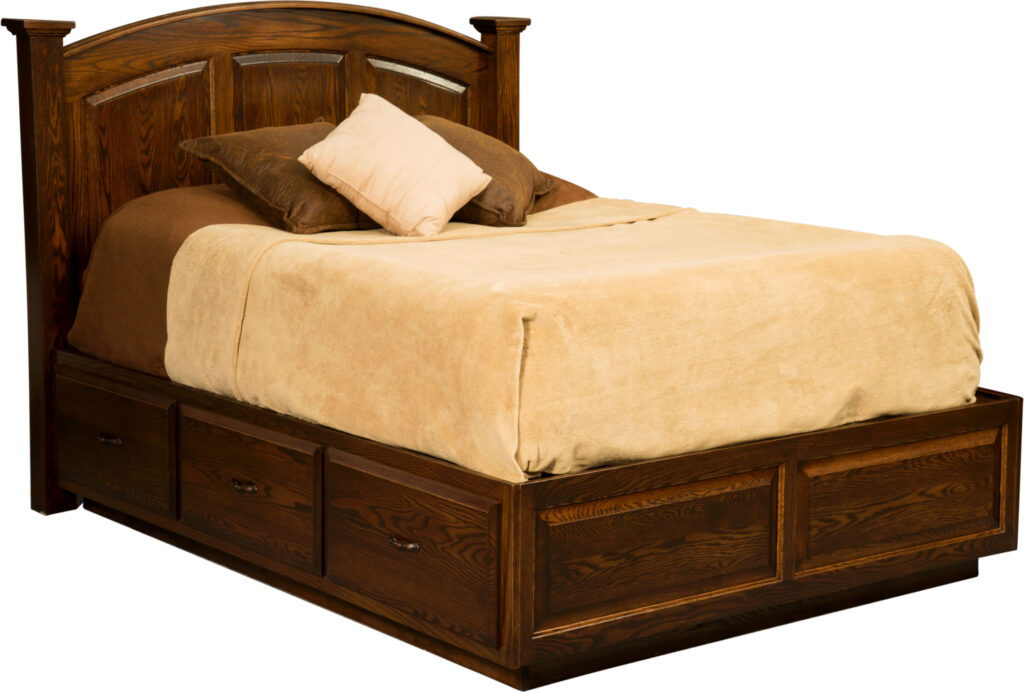 The Classic Mission Bed
This bed is made from solid hardwood and features clean lines and a timeless design that is sure to impress any guest. With a variety of sizes and finishes to choose from, you'll be able to find the perfect match for your guest room.
The Rustic Lodge Bed
This bed is perfect for creating a cozy and inviting guest room. Made from reclaimed wood, it has a rustic look and feel that will transport your guests to a cabin in the woods.
The Modern Platform Bed
If you're looking to create a modern and minimalist feel, this bed is the perfect choice. With its sleek design and low profile, it will make a statement in any guest room.
No matter which bed you choose, you can rest assured that it will be made with the highest quality materials and craftsmanship. All of our beds are handcrafted by skilled Amish craftsmen, ensuring that they will last for many years to come.
For help choosing the perfect Amish Furniture to complement your home, visit us today!