You Don't Need a Dining Room to Have Dining Room Furniture
Even if your house doesn't have a formal dining room, you can still enjoy beautiful hand finished dining room furniture. Creating an attractive dining space for you and your family may be easier than you think. Here are a few suggestions for making meal times more special with whatever space you have to work with.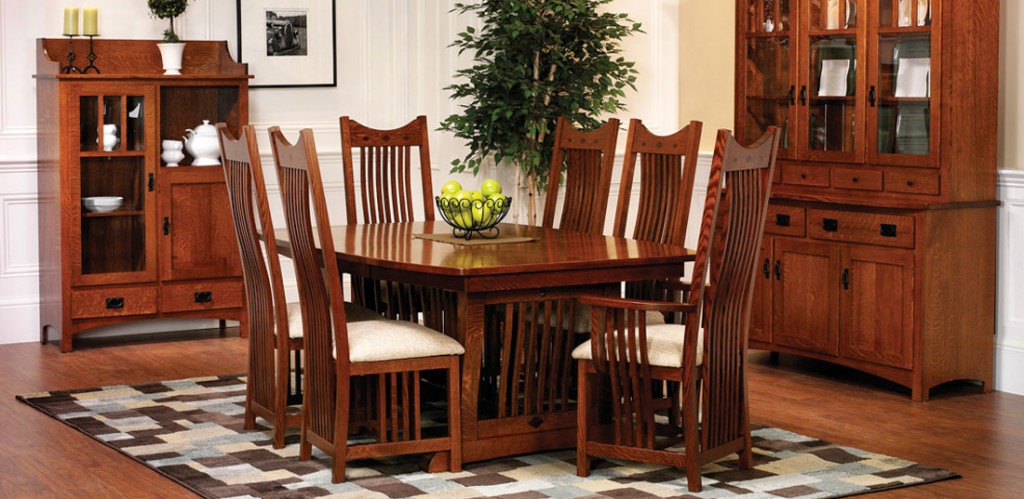 Consider a round dining room table for a combined space:
The most common solution for not having a separate dining room is to create some variation of a combined kitchen and dining room. That might be along one wall in your kitchen or the area leading into your kitchen or even an extension of your kitchen island. If none of that works, you might even think about a spot in your living room. A round dining table is often a good choice, especially if you're trying to make the most of a small space. As a bonus, round tables are often ideal for feeling connected and encouraging conversation.
Expand your seating options:
Maybe your innovative dining area needs something other than traditional dining room chairs. There are many functional and comfortable options. Consider installing a long bench along a wall or using multiple mini benches or stools. You can always add cushions and pillows to soften the look as well as your seat.
Share family dinners:
The most important thing is to create a dining space where you can enjoy healthy home cooking and gathering for family dinners. We're likely to be spending more time at home for a long time to come so make the most of this opportunity to hang out and talk with each other.  We hope our true and original Amish furniture will add to your experience.
If you love solid wood furniture, contact us at Amish Furniture Showcase. You'll find a wide range of dining room sets and individual pieces to match your home and lifestyle.