Prop Up Your Feet on a Solid, Handcrafted Ottoman
A long day at the office calls for a long stretch of relaxation at the close of the day. Everyone needs that favorite place to collapse and recharge, somewhere to prop up your feet and get comfortable while you unwind and enjoy your preferred mode of entertainment. Maybe you've got a nice chair or comfy sofa, but you're lacking the ability to support your whole body. Perhaps you desire to prop up your feet on a solid, handcrafted ottoman?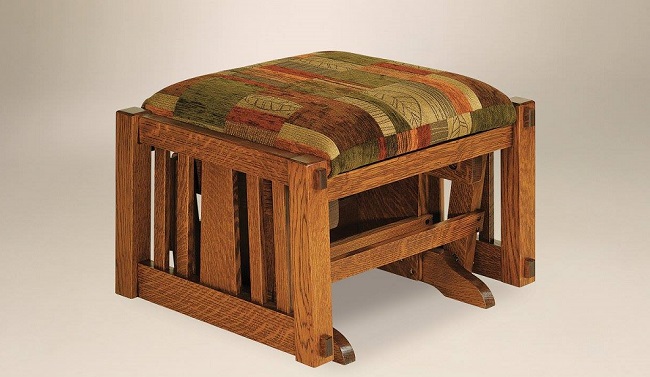 An ottoman allows you to rest while supporting the weight of your feet and legs, thus allowing you to sink back into your seat and relax. If you've ever visited the home of a friend or family member for any length of time and gotten into the habit of throwing your feet up onto something whenever you sit down, then you'll soon realize how nice it is to have an ottoman around. You'll quickly determine that you need one of these deluxe pieces of furniture for your own home, and maybe even for every room of your home!
At Amish Furniture Showcase, our furniture is handcrafted with tedious talent and with a quality that is built to last. We use only the best of North American hardwoods, and we finish off each piece with top industry finishes. The solid ottomans that we sell to our customers can be purchased along with stylish, solid wood recliners, gliders and sofas.
Come visit us today in Frisco and see for yourself the incredible quality furniture we have to offer!