A hand-carved wooden seat makes a great addition to the entryway of a home. Especially lovely is a bench with a stylish back. This piece of furniture provides beauty, function, and a perfect way to fill an open space. Find a unique, high-quality wooden bench that can enhance the style of your entry.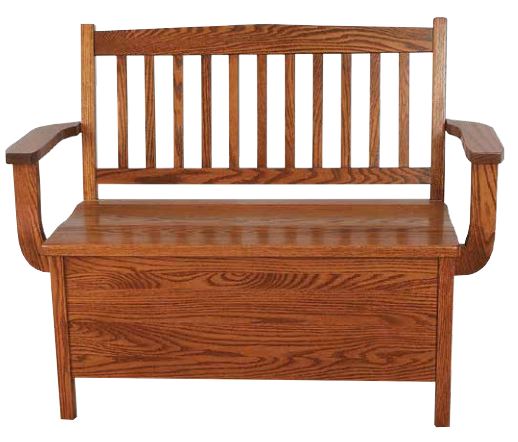 A Seat-Back Bench
This design of bench made of solid wood is built with side trestles for durable support and comes with beautiful sloping legs. The front legs taper up to gorgeous curved tops that you'll love. The back of the bench contains several broad contoured slats also curved to provide a stylish look. Add a thick bench cushion in a coordinating color to the seat for the ultimate in comfort.
A Bow Bench
This bench design represents a classic and simple style. Its arched back with narrow slats will provide an elegant look in your home. The armrests come with decorative spindles that everyone will admire. The detailed skirt design at the bottom with optional storage will catch everyone's eye and give you a place to store items such as gloves, scarves, or other miscellaneous items.
A Buckboard Bench
This unconventional design of bench will add a distinctive look to your entry and create an immediate focal point. Made with a combination of sleek black metal and gorgeous wood, it's a furniture piece that will wow your family and friends. The low arched backrest and unique styling resemble a western seat that you'd see on an old country buckboard.
For more options and information wooden benches, please contact us today. We have numerous styles, available in several different stains to coordinate with a variety of decors. We can assist in selecting the perfect wooden bench seating to place in your entryway or any other area of your home.