Matching Palmer Park Chairs for Any Corner of Your Home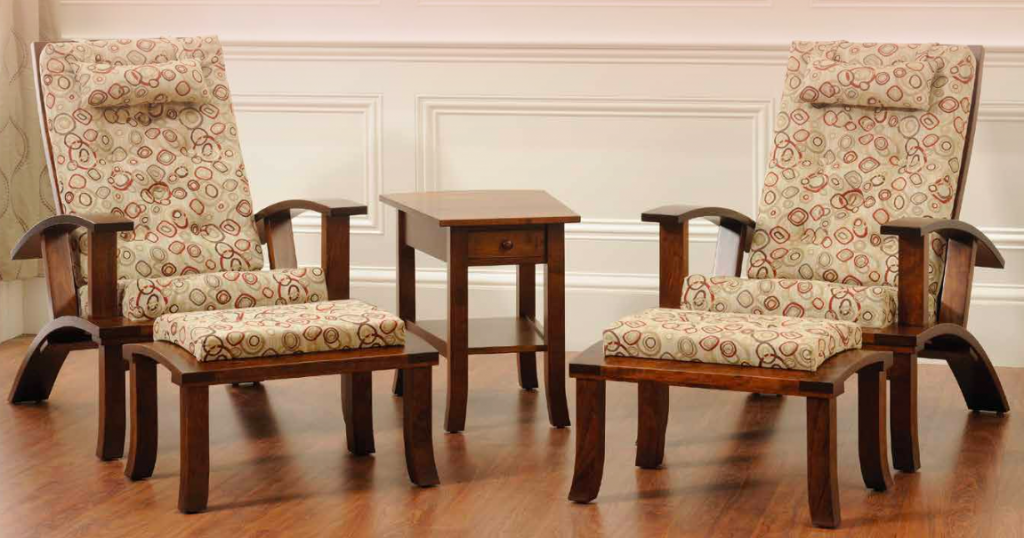 At Amish Furniture Showcase, we know that every room in your home is looking for some TLC and a taste of your style. There should be no corner that is forgotten, no room without a cozy spot to sit and catch up on your reading or that nap that was cut short. Having a set of chairs and ottomans to decorate with adds both beauty and function to practically any room in your home. There are probably multiple different corners or empty walls in your family's living area or bedroom area that are crying out for these gorgeous Palmer Park chairs to fill space while setting the stage for conversation and relaxation.
Our furniture at Amish Furniture Showcase is built of quality materials by quality craftsmen. Each piece is constructed from North American hardwoods and made complete with exquisite touches and top industry finishes. Amish and Mennonite craftsmen from across the country provide our showroom with a large variety of furniture pieces that cover basically every need for every room in your home, and most all of our pieces are offered in multiple different colors and types of wood.
The chairs, ottomans, and side table pictured here, part of the 7000 series from QF, are featured in Cherry, but are also available in Red Oak, Quartersawn, White Oak, Brown Maple, and Rustic Cherry. The chairs have three adjustable back positions, making the transition easy from sitting down for a short while to deciding to lean back and settle in. The side table pictured here also includes a drawer with full extension wooden slide, and it joins these comfortable and stylish chairs in creating a quaint little spot to sit down, spread out, and enjoy the comforts of your home.
So, whether you are looking to furnish a new home or simply repurposing some empty spots in your preexisting home, these beautiful and solid wood chairs are the perfect solution to finding quality pieces that will stand the test of time. Come out and visit us today, and we know that you'll find these chairs to be everything you expect and more in plush comfort and elegant design!