Create a Comfortable, Traditional Bedroom With Amish Furniture
Most of us have shopped in big box stores when looking for furniture. They're usually easy to find, are often a recognizable brand, and have a wide variety of furnishings. But, say you are planning to refurnish your bedroom, and you want something really special. A traditional bedroom set, something that will last, and will someday be an heirloom.  Amish-made furniture is what you're looking for. But why? What makes Amish furniture so sought after?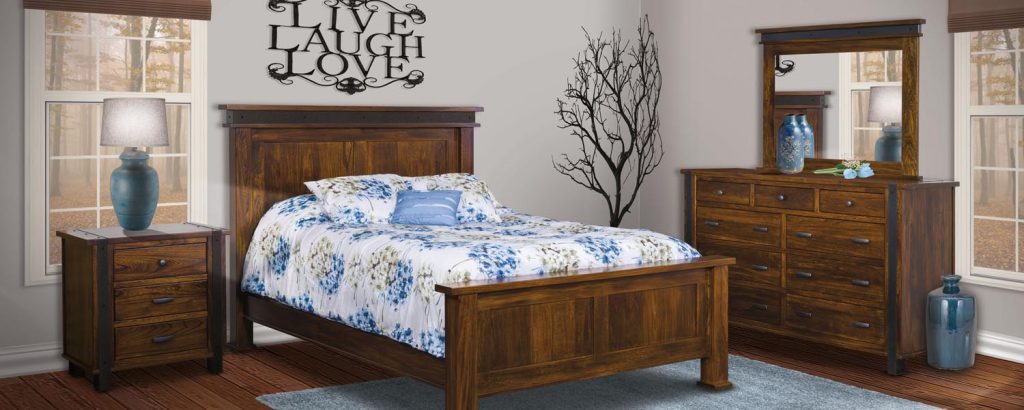 First of all, it's solid. The Amish don't believe in crafting furniture made of particle board that will degrade before even one generation has passed. Amish woodworkers use solid, local wood every single time.  They also ensure that the wood that they use doesn't have a single  flaw. If an Amish carpenter doesn't think that that particular piece of wood will build a piece that will last forever, they don't use it. This means that your four-poster bed may someday belong to your granddaughter, and maybe even your granddaughter's granddaughter. So, doesn't that alone make paying a bit more for a handmade Amish piece completely worth it?
Another wonderful thing about Amish furniture is the special design. Shopping in a big box store will get you nothing but a bedroom suite that is identical to several others in town, maybe even in your neighborhood. The Amish community allows you to make your bedroom unique by creating something that will set your home apart from the pack. Not only is the furniture crafted by hand using electricity-free tools like chisels and pneumatic sanders, but the Amish often install a secret bonus: secret compartments. That's right, you may discover that your nightstand has a secret drawer behind a drawer. Who wouldn't want such a magical addition?
To sum things up, we should all value sturdily built furniture for our bedrooms and homes that is highly individual and good for the environment. Start shopping today! So contact us for more information and a wide variety of beautiful pieces of furniture.