Decorate Your Entire Home with Matching Wooden Side Tables
Are you wanting to give your home a facelift this summer? Maybe you are short on time and money when it comes to extensive remodeling, but you still have the itch to change things up a bit. Adding new furniture to various rooms in your home allows you to create a new look without breaking the bank or tearing the whole house apart.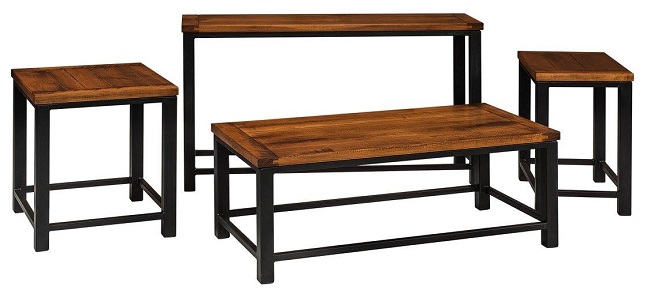 We suggest investing in a group of occasional tables to scatter throughout the rooms of your home. These tables can be used as a primary coffee table in the family room, side tables to accompany your favorite reading chair or sofa, or bedside tables in any or all of your bedrooms. The possibilities are endless when it comes to using the stylish and solid tables from Amish Furniture Showcase in Frisco.
Our selection of solid wood occasional tables provides countless options for our customers, with tables that are darker and lighter colored wood with either metal or wooden legs and details. We are confident that we provide furniture that will fit into any style and décor, and we know that our customers can come and find pieces that they can connect with. Our furniture is created by talented Amish and Mennonite craftsmen who take quality North American hardwood and use top industry finishes on products that are built to last.
Come visit us today, and we know that you'll find a group of tables that will make the perfect addition to your home.