If you are looking for a great style of furniture that is a rocker or glider, you should definitely consider purchasing an Amish rocker/glider. This style of rocker/glider has a lot to offer and is well worth the cost. Here are three great reasons why you should purchase an Amish rocker/glider.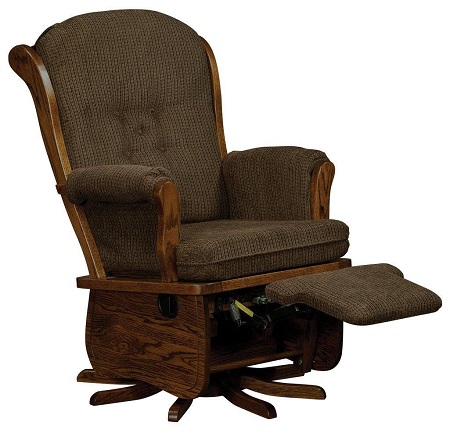 They Are Made With Custom Finishes
One great reason to purchase an Amish rocker/glider is because they are made with custom finishes. This means that you can choose what type of wood you would like your rocker/glider created from, as well as what type of fabric, padding, fabric nails, and more that you would like. This level of customization is hard to find with any other type of furniture.
You Can't Beat The Quality
When it comes to Amish furniture, the quality is amazing. These are pieces that are handmade, and only the best materials are used. This attention to detail and the careful process of creating the furniture makes the quality unbeatable by almost any other standard. When you purchase a piece of Amish furniture, you know that you are getting a piece that will look amazing, function well, and last you for many years.
They Are Incredibly Comfortable
When you get an Amish rocker/glider, you also get to enjoy a very high level of comfort. These rocker/gliders are made to move fluidly and provide a very relaxing and soothing motion for you. This makes them perfect for rocking yourself, or rocking a baby. The cushions placed on the rockers are also very thick and soft, so this gives your back and bottom a good amount of support and cushioning.
To learn more great reasons why you should purchase an Amish rocker/glider for yourself, or to purchase one today, visit us at Amish Furniture Showcase.