Have you been longing to gather your family together each morning but lacking the space to make it happen? You prepare a nice breakfast, but you are all walking around in different directions without a place to sit down and enjoy one another before your hectic day begins. Most families find their dining room too formal for a simple breakfast, yet they want something more than just standing around the bar and holding their plates of food.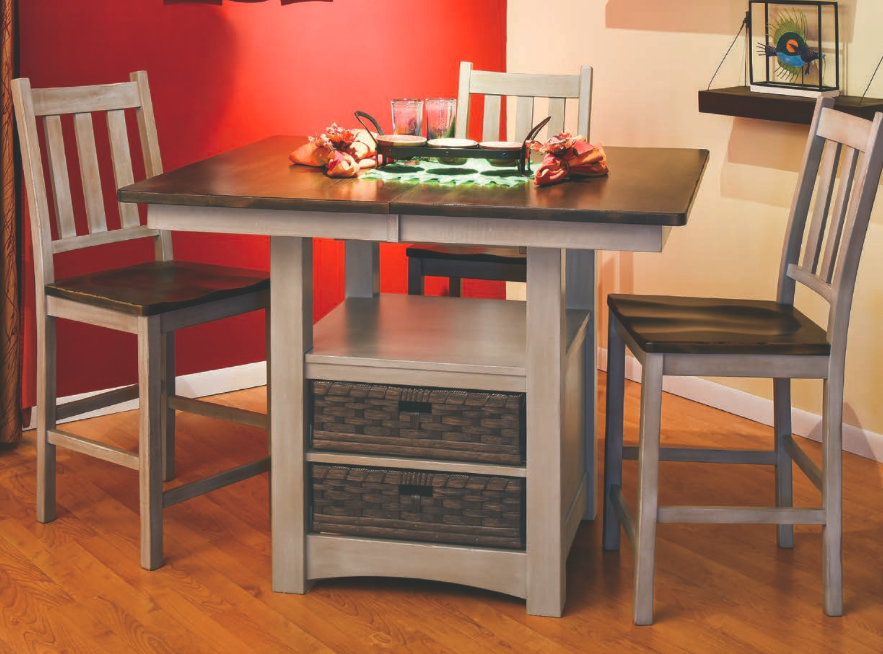 Every kitchen needs an area for a breakfast table, a small yet cozy space to spend time together and review the plans for the busy day ahead. This area will be an extension of the kitchen itself and allow for the food that is being prepared to easily shuffle back and forth between table and counter, rather than having to carry an assortment of cereal boxes or juice bottles all the way into the formal dining area. Conversations around the breakfast table will quickly become one of the most treasured parts of the day as children are sleepily recounting their dreams from the night before or your husband is talking through the big meeting he has later that morning.
If you are ready to take the plunge and add a new breakfast table to your kitchen, then you shouldn't waste your time on anything but the best. Our solid wood dining tables at Amish Furniture Showcase bring both beauty and function to our customers' homes. We know that every person that comes through our doors has a unique sense of style and a certain vision of what they are wanting for their family. Our large variety of color, size, and design ensures that there is something there for everyone.
Our talented team of Amish and Mennonite craftsmen utilize their expertise in creating furniture that will stand the test of time, with top notch finishes that will keep your table looking new for years to come. Come out and visit us today, and tomorrow you can wake up and enjoy the perfect breakfast table!