As the winter months approach, we find ourselves spending more time in the house and in front of the television. Relaxing by the fire or underneath the warmth of our favorite blanket is the ideal way to unwind after a long day of work. Since we are spending more and more of our evenings and weekends in front of our entertainment center, shouldn't it be something that we enjoy looking at each night? Something we are proud to own? Solid wood entertainment centers should definitely be an option.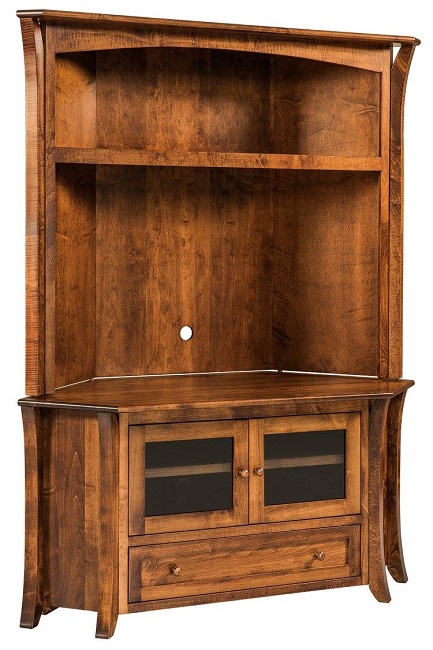 Our solid wood entertainment centers at Amish Furniture Showcase make an excellent purchase because they are both beautiful and well-built. The North American hardwoods used to construct our furniture and the finish used on each piece are top of the line. The Amish and Mennonite craftsmen who build each entertainment center are greatly talented at their trade, and there is a unique and intricate thread to each different piece on the showroom floor.
With all of the choices that we have to offer, you are sure to find a design and color that matches the style of your home and living room. So, whether it's football, Netflix, or the local news that fills your screen, come out and take a look at all of the solid wood, long-lasting entertainment centers we have for you to nestle in front of at this beloved time of year!