Beautiful and Convenient Day Bed for Your Guest Room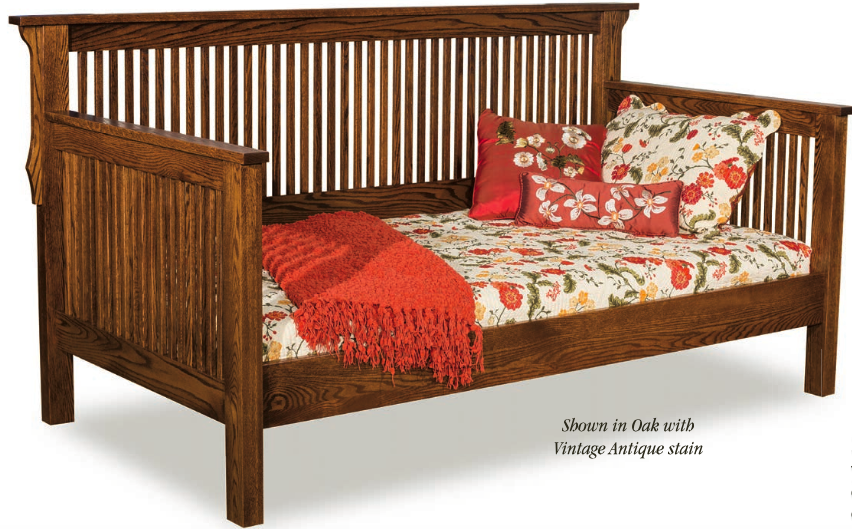 Have you been planning out various projects around your home for the summer? Maybe it's cleaning out a closet here and there or finally converting that extra room into an office or place for your guests? At Amish Furniture Showcase, we understand how convenient it is to have that multi-purpose space in your home where you can store necessary items but also create a comfortable place for your friends and family to sleep when they come to visit.
Oftentimes a guest room is difficult to furnish because of square footage issues. There is not enough space to put a bed because of all of the other pieces of furniture that need to be housed in this particular room. For that reason, our visitors are forced to spread out on the couch or throw an air mattress on the floor at the end of the day. Wouldn't you love to have the option of offering your friends a decent place to sleep when they come to visit? Imagine how much easier it would be on everyone if the guest room could be used for actual guests and could prevent the hassle of dragging out blankets and pillows for a makeshift bed.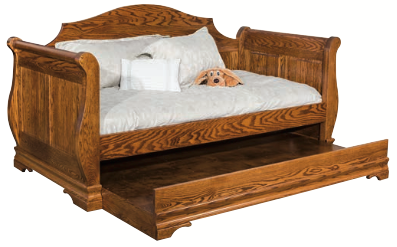 A day bed is the most practical and convenient option for your guest room transformation project! Adding one of our beautiful and solid wood day beds to your home will add function without taking up a big chunk of space. These beds offer comfort and charm and are the perfect option for guests of all ages. You can even find options for a day bed with a trundle, so that you can add extra sleeping capacity when necessary without compromising your open space on a regular basis. These specific day beds by Indian Craft have been built with immense detail and precision, and they join the rest of our quality hardwood furniture here at Amish Furniture Showcase.
Our beautiful pieces have been designed by Amish and Mennonite craftsmen from across the country who use only the finest North American hardwoods for their various projects and designs. You will find a style and color choice that works for any room in your home and will enhance the beauty and function of your guest room, as well as your dining room, kitchen, living room, and more! Come visit us today to see for yourself all of the beauty that we have to offer your home with our stylish furniture!