3 Types Of Amish Living Room Furniture To Purchase For Your Home
If you are looking to add some great pieces of furniture to your home, then you should definitely consider purchasing some Amish living room furniture. Here are three types of Amish living room furniture that you should purchase for your home.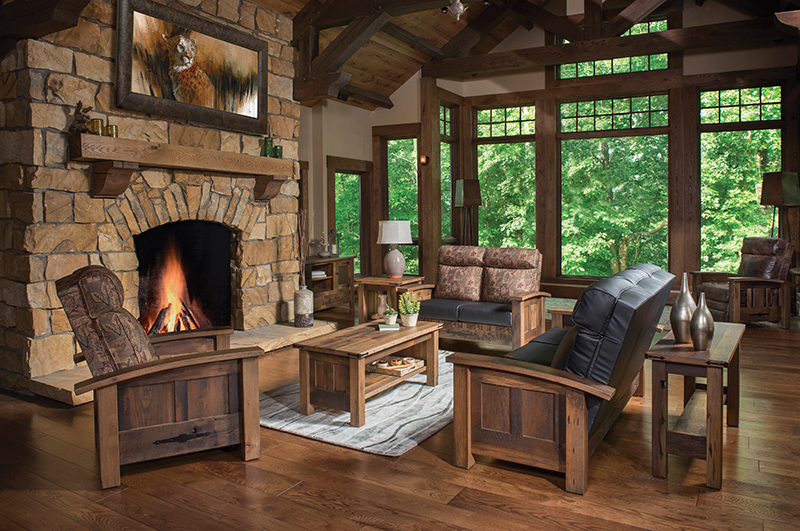 Home Entertainment Center 
There are few pieces of furniture that are more majestic and beautiful than an Amish home entertainment center that has been handcrafted out of gorgeous wood. There are so many styles of wood to choose from, as well as different finishes and stains. You can choose a home entertainment center that has doors to enclose your television, lots of shelving for displaying items, drawers for storing things, and more. This level of customization is amazing and makes it hard to go wrong when choose Amish furniture.
Sofas And Love Seats 
Amish sofas and love seats are also a great option for your living room for multiple for reasons. For one thing, they are made out of high quality wood, which makes them structurally stable and allows them to withstand a great deal. The cushions placed on the wood frame are also incredibly comfortable, and you can choose the style and design that you would like. This gives you a lot of creative freedom to choose the seating that is perfect for you.
Tables
When it comes to tables, you have a lot of amazing options when it comes to Amish living room furniture. You can choose to purchase end tables, sofa tables, coffee tables, library tables, and more. These tables are all made out of high quality wood and are hand-crafted so that they are both beautiful and durable. This makes them the perfect addition to your living room.
To learn about more amazing types of living room furniture to purchase for your home, or to purchase some furniture today, visit us at Amish Furniture Showcase.