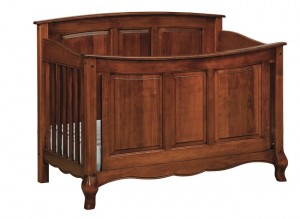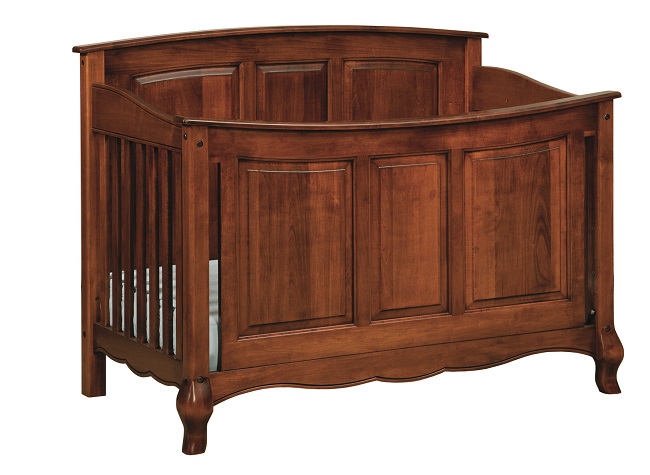 Baby on the way? Whether you are the parent, grandparent, aunt, uncle, or close friend of this little one, there is a lot to do and buy to get ready for this new addition to the family.
There are some pieces of furniture that you can find second hand that will be a great fit for the nursery. There are other pieces, however, that will last for years to come if bought new. A solid wood convertible crib is one of the best investments that you can make for this child. Once your baby outgrows the crib, then you can convert it to a larger bed or keep it in place for the next little one.  Future brothers, sisters, or even cousins can benefit from this investment.
Amish Furniture Showcase in Frisco offers a wide variety of cribs built with great precision by Amish craftsmen. This furniture is constructed with carefully selected North American hardwoods and will hold its finish for a lifetime. Come out today and find the perfect piece of furniture that will hold your baby safely and soundly for countless hours to come.