3 Great Pieces Of Amish Furniture For Your Dining Room
If you are looking for some amazing furniture pieces for your dining room, you should consider purchasing some Amish furniture. Here are three great pieces to consider purchasing.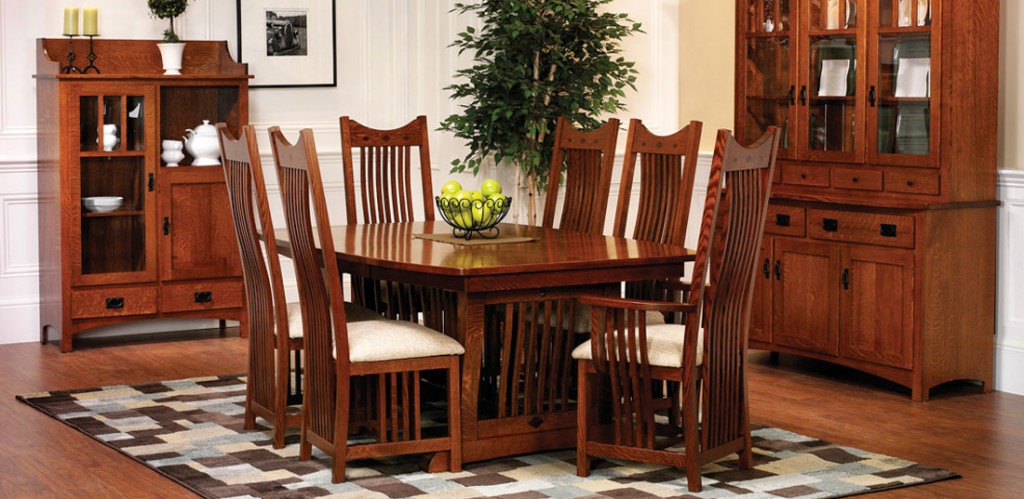 A China Hutch 
One of the most beautiful pieces of Amish furniture that you can add to your dining room is a China hutch. The classic look of a China hutch can go well with a variety of different styles and themes, making it a very complementary piece. You can also store beautiful pieces of China within the cabinet, and they will be displayed through the gorgeous glass doors of the upper cabinets.
A Nook Set 
A fun and unique piece to add is a nook set. This is a handcrafted wooden set with a table and a bench that goes around it. This is perfect for a cozy corner in your dining room where you can sit and really enjoy yourself. The attention to detail when it comes to the bench and the table is hard to find anywhere else and gives your nook a very customized look.
An Entry Table
Since the dining room is often located in or near the front of the home, you can incorporate a beautifully crafted entry table. This table is generally a long, thin table that is perfect for holding some of your decor. This table is a great place to display elegant items that go with the overall look and theme of your dining room and help to bring everything together. The table itself can be made out of a variety of different woods and will come in gorgeous styles that you will love.
To learn more about different types of Amish furniture to consider for your dining room, or to order some great pieces today, visit us at Amish Furniture Showcase.