Homeowners place great importance on their bedrooms. This haven has to be a welcoming, pleasant, and valuable place all at once. When choosing bedroom furniture, you need to get the most out of your money. Whether you're searching for a new bed, modern bedroom sets, or other accessories, our Amish Furniture Showcase has a lot to offer. Here is a list  of simple tips to help you choose the best bedroom furniture for your requirements.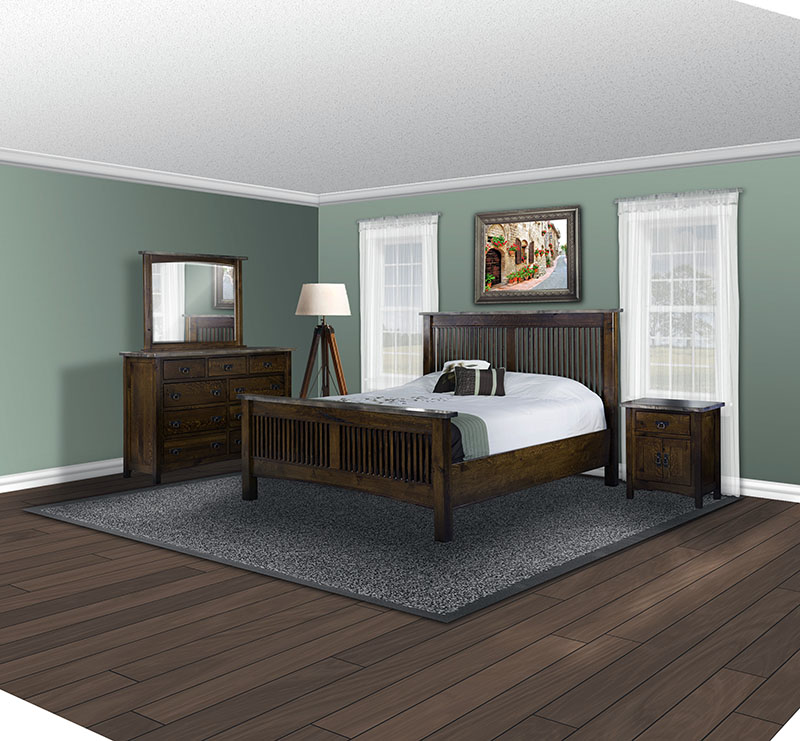 1. The Bedroom Space
Take a look at the space you have to work with. Is there a better place to store your clothes than a wardrobe? How much room is left for the bed and other accessories? Plan the bed position, any storage units, and a work desk if necessary. The question is whether you should have a king or queen-sized sofa bed or even a twin bed. Using the right furniture proportions may make your room seem more spacious without making you feel confined.
2. Whose Room Is It?
This is, without a doubt, the most critical bedroom furniture decision. When looking for a bedroom furniture sale, keep in mind the space's primary function. The most vital issue here is who will be using the modern bedroom furniture? Is it for you, or do you want kids' bedroom furniture? Is the bedroom going to be used for both personal and work purposes? Having a clear idea of what your bedroom is used for will help you choose the right furnishings and build a unique design.
3. It's All About The Look.
Look for bedroom furniture sets to give your bedroom a more modern vibe. If you go for a contemporary aesthetic, it's impossible for it to age, and you can easily switch up the design of your home anytime. Flexible, sleek, and minimalistic furniture may be used to decorate your bedroom. A queen bed with a wooden bed frame and a headboard, for example, is an option. As a bonus, oak bedroom furniture can create a pretty stunning look in your room.
4. Comfort
For a good night's sleep, your mattress's firmness and kind of construction must be just right for you. On the other hand, choosing a bed is crucial to ensuring that your bedroom is as comfortable as possible. Adults and couples prefer more extensive beds than teens, such as queen bedroom sets or king-sized ones. Choose a queen, king, or bunk bed to optimize your bedroom. A couch bed is a beautiful piece of bedroom furniture that is both stylish and practical to add.
When choosing bedroom furniture, visit Amish Furniture Showcase first to learn more and to place an order.