If you work at home, you should never underestimate the importance of having a good office chair. The quality of your chair not only affects your comfort, but also your health and productivity. However, with so many options to choose from, it can be difficult to find the right one. Of course, personal preferences vary, but there are a few universal rules you should abide by, so be sure to consider the following tips from Amish Furniture Showcase: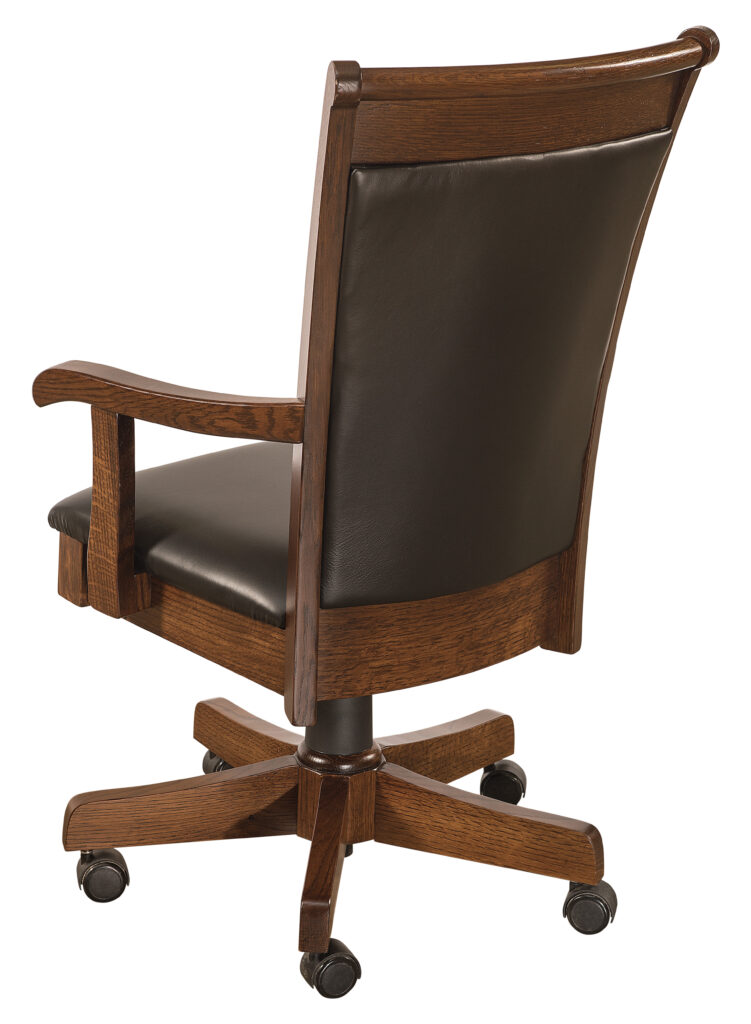 Chair Height
Establishing a healthy posture is essential for those long hours spent sitting at your desk, but the chair you use also needs to help promote a good posture. An office chair designed for frequent use must have an adjustable height, and your feet should be able to rest flat on the floor or, if provided, a foot rest. If the chair is too high, it can limit blood circulation, while being too low puts unnecessary pressure on your body.
Recline
Having a reclining chair is not just about comfort; it's also important for your health and good posture. A higher-end office chair features a natural gliding mechanism allowing it to recline automatically as you move your body. Leap ergonomic office chairs are particularly suitable, since they allow you to reach the keyboard while reclining without straining your eyes, arms or shoulders.
Seat Depth
A good office chair is designed to suit a wide range of different body shapes and sizes. As such, many feature and adjustable seat depth that allows you to slide the seat back and forth to conform to your leg length. If, however, the seat is too long and not adjustable, you'll be unable to take advantage of the back rest, thus increasing strain on your back and legs.
Armrests
Similarly, armrests are a critical component of any office chair that's designed for regular use. Providing support while working or relaxing, armrests should ideally be adjustable to provide optimal arm height without you having to hunch your shoulders. Your arms should always be able to rest comfortably on the armrests and, when you're typing, your elbows should rest on them.
If you're in the market for a high quality office chair, come visit us at Amish Furniture Showcase!