Amish Furniture Showcase has been in business since 2002  and prides itself in providing only the highest quality furniture, crafted by Amish and Mennonite craftsmen. Our furniture selections include:
Bedroom Furniture
Cribs
Entertainment Centers
Office
China Cabinets
Dining Chairs
Living Room
Dining Room
Rockers and Gliders
Other Occasional Furniture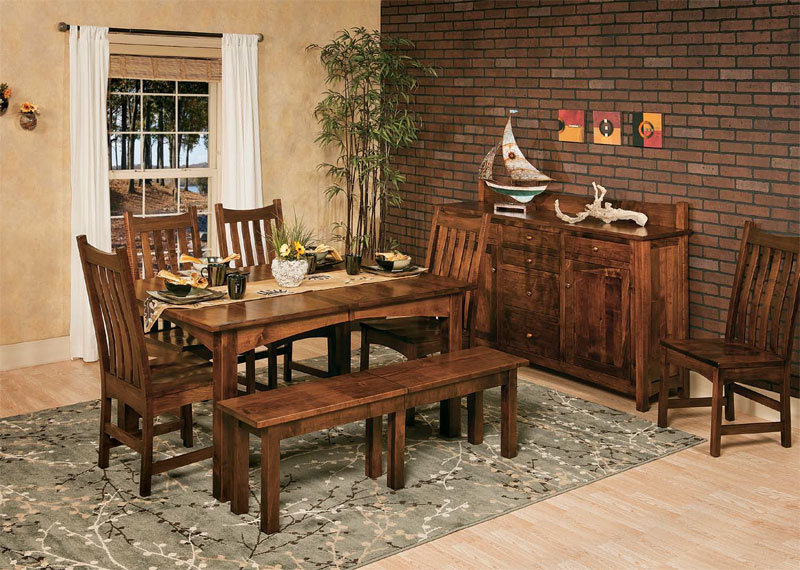 Rockers and Gliders
When searching for furniture like a rocker or glider for your home or, more specifically, a nursery, the main questions that arise are matching aesthetic, comfort, and safety.  There are many rockers and gliders in the general furniture market, but not all are long-lasting. Rocking and gliding chairs are often relics of the family that can remain in a household for generations. Unique and careful attention to detail by our craftsmen  assure the safety and longevity of your rocking or gliding chair.
What sets Amish Furniture Apart
The skills of woodworking are passed down  from generation to generation and are crafts that are honed with a focus on clean mechanical function, and an attention to detail that only comes with Amish and Mennonite made furniture.
Environmentally Friendly Furniture
Our materials are gathered  from a highly selective process of using the best quality Northern hardwoods, ensuring sturdy and safe furniture. Nails  are not heavily used, so Amish furniture tends to be eco-friendly and built in a naturally sturdy fashion.
At the Amish Furniture Showcase, we are still employing a time-tested process of furniture creation that has withstood many years of production and surpasses the quality standards of furniture made en masse. Our company makes sure that each part of the manufacturing process is inspected in full and does not succumb to short-cuts. Our furniture is created with the utmost appreciation for the manual, labor-intensive, but rewarding process of precision-focused furniture with a careful finish by hand. Contact us on our website for more information on our Rockers/Gliders, and other furniture that can enliven your home.