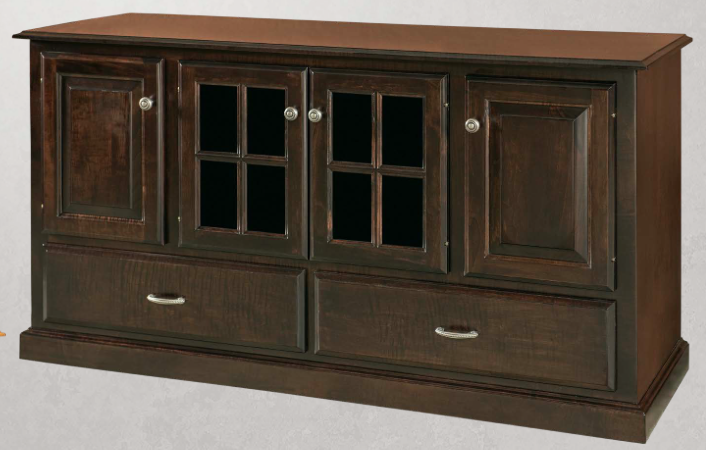 Tis the season for great deals on all things electronic! With Black Friday around the corner, the price is right to consider purchasing a bunch of new media equipment for your home. Maybe it's a new gaming system for the kids that you've got your eye on, or maybe it's a top of the line smart tv that you desperately want for your family room.
Purchasing this new equipment is the easy part, but what do you do with it once you get back home? You can't trust that old entertainment center you inherited from a buddy to house your new electronic gear. You need a showpiece, something that will attract as much attention as the television that sits upon it. You need a piece of solid wood furniture that is built to last and stand the test of time and years of wear and tear.
At Amish Furniture Showcase, we have a variety of solid tv stands and entertainment centers that are intended to do just that! Our beautiful pieces of furniture are crafted out of North American hardwoods and finished with precise detail and top quality finishes. We have pieces that are smaller for the cozier space in your home, as well as large pieces that are meant to house your tv and store gaming systems, DVDs, books and more!
We know that the perfect tv stand is waiting here for you!