2 Reasons To Purchase An Amish Furniture Bunk Bed
If you are looking for an excellent bunk bed for your kids, then look no further than an Amish furniture bunk bed. These high quality bunk beds have a lot to offer and can be a great investment for you. Here are two great reasons to purchase an Amish furniture bunk bed.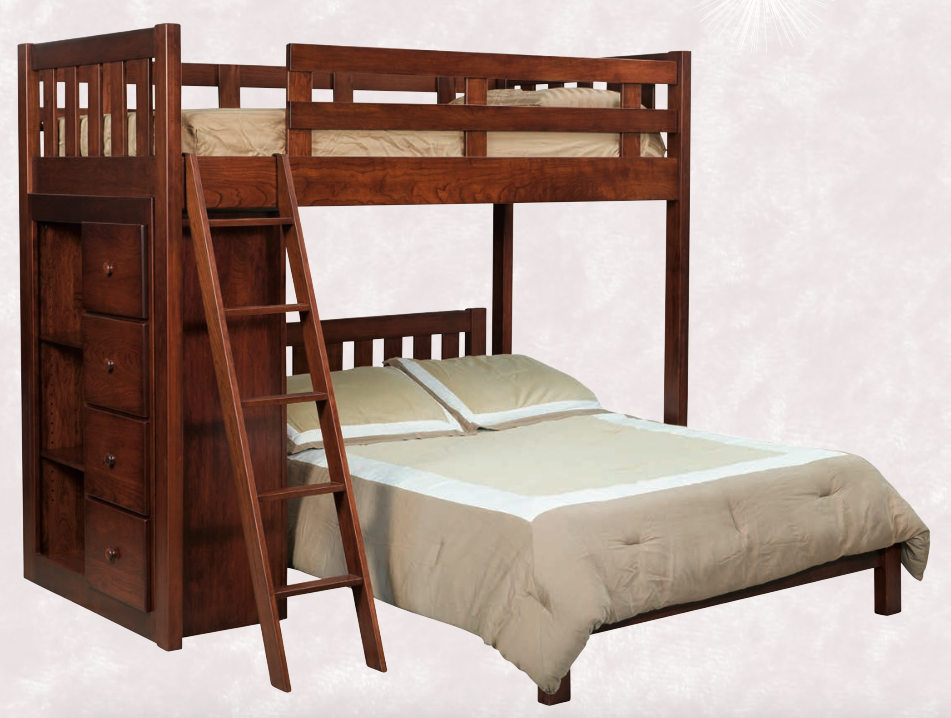 Strong and Secure
It is so important that the bunk bed your purchase for your children is made to be strong and secure. Safety is exceptionally important when it comes to a bunk bed because you have one child that is placed high up and another that is located directly underneath the top bed. The wood frame of the bunk bed is solid and secure, and the railings on the top bunk are installed tightly in place. There is also a sturdy ladder created for climbing up and down the bunk bed. This gives you a great deal of peace and lets you know that when you purchase a bunk bed, your children will be sleeping in a bed that is not going to collapse or otherwise cause them any harm.
The Wood Is Gorgeous
The wood that the bunk bed is made out of is absolutely gorgeous and has a beauty that simply can't be matched. This solid wood creates a classic and timeless look to the bunk bed that makes it look amazing in any bedroom. You can also have different wood and stain options, making it possible to get the exact bunk bed that you desire for the bedroom you are putting it in. This helps you to match the other Amish furniture that you have in your children's bedroom.
To learn more excellent reasons why you should purchase an Amish furniture bunk bed, or to purchase a bunk bed today, visit us at Amish Furniture Showcase today.