Has your dining room or conference room been lacking that certain touch of charm and elegance? You've had the same furniture for far too long, and it's time for something new. But you want to find a unique piece that sets your space apart from anything that you would see next door.
Custom Wood Creations!
The perfect "live edge" table for your home or office is awaiting you at Amish Furniture Showcase. These amazingly unique tabletops are ideal for pairing with the wide variety of metal bases that we have to offer and will make a lovely addition to any room. Whether you are looking for a smaller sized coffee table to display your favorite books and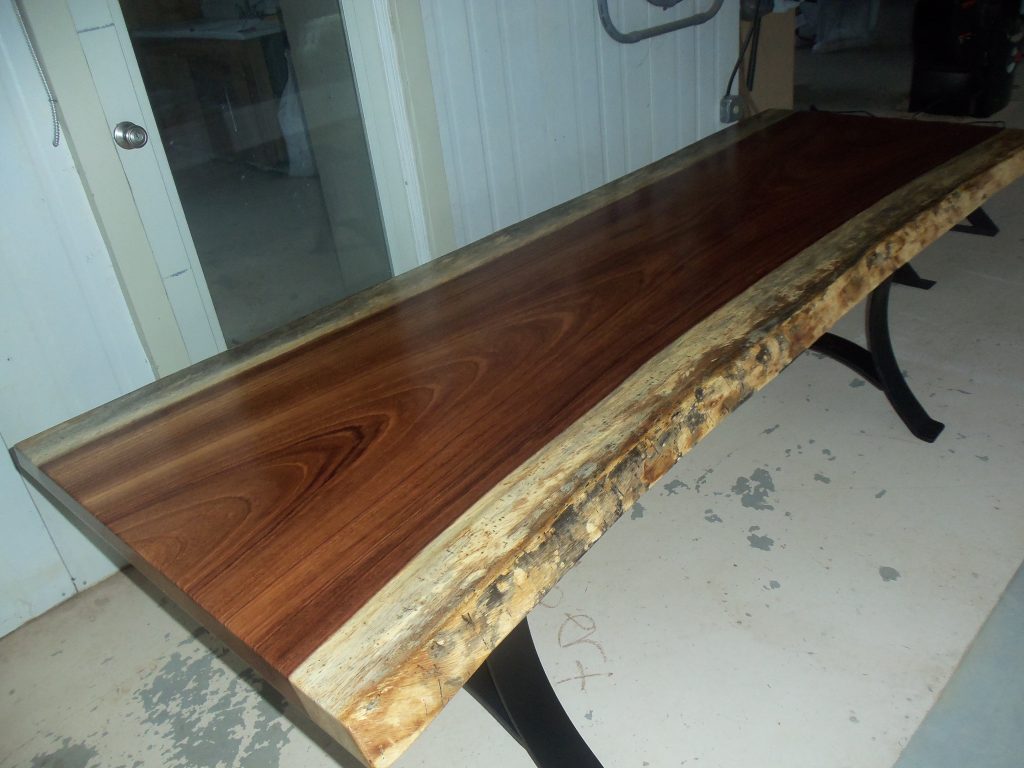 magazines, a large farm table to gather around at the next family meal, or a deluxe conference table that doubles as a piece of art for your many clients to enjoy, we have options for you to explore.
These "live edge" pieces can be found in either raw or finished slabs and are built from a variety of wood sources. We are always proud to stand behind our solid furniture and the long lifetime that carefully crafted wooden furniture has to offer. These live pieces bring a classic and timeless look to your residential or commercial property that will become a talking point for everyone who comes through your doors.
Not everyone in the DFW area has the privilege of selling such contemporary tables, and we are proud to serve our customers by offering these amazing options that keep us on the cutting edge of the furniture business. Come out today and see for yourself how beautiful our "live edge" furniture truly is!