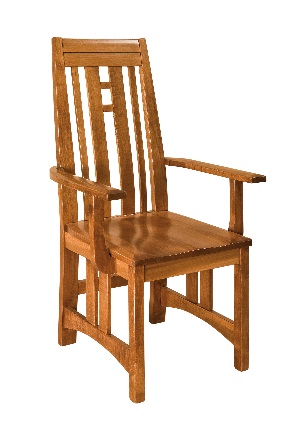 Is your dining set running a little low on seating space? Maybe you've got enough chairs for the day-to-day needs of your dining room, but what about those special occasions? It may be time to consider adding to your numbers.
You want for your home to be the place where the whole family can gather together from time to time. If your dining space is the only thing holding you back from hosting a big Easter lunch this year, then it's time to make some changes. You already have the perfect table that is plenty big enough to accommodate your large family, so why not buy a few extra chairs to place around it?
Amish Furniture Showcase in Frisco, Texas houses some of the finest solid wood furniture in the Metroplex. Our items are made with great detail by Amish and Mennonite craftsmen. Each piece is created from North American hardwood and finished by hand with top-industry finishes. We believe in producing furniture that will last.
Come out to our showroom today and find the perfect chairs to compliment your dining set at home so that you can plan the perfect Easter holiday with your nearest and dearest.