When it comes to finding the right furniture for your office, you want to find something that will last. When you buy anything but solid wood, you will find yourself replacing it sooner than later. This type of solid furniture brings both beauty and durability to any office environment. If you go with wood, you can find satisfaction in a product that will look as professional or relaxed as you prefer and will hold up to the wear and tear that your hours of work will add to it.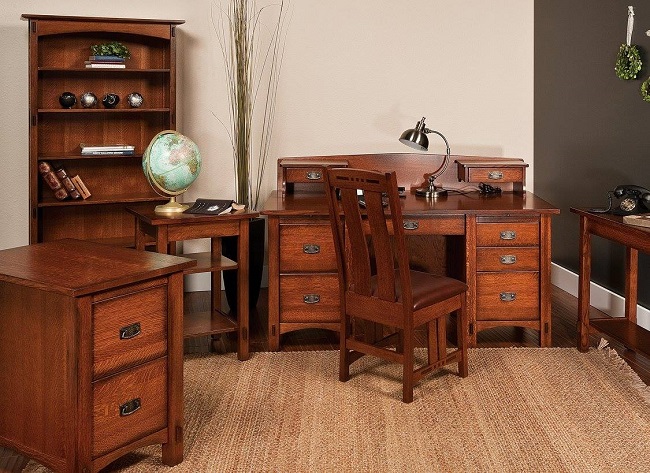 Amish Furniture Showcase offers the best quality office products in the Dallas area! Our many different office pieces allow you to mix and match according to your taste and square footage. For those looking only for a desk to squeeze into a small home office, we have different shapes and color variations to choose from. If you are looking to fill a larger office with not only a desk but also with filing cabinets and bookshelves, we have a variety of options for you as well.
We are proud to serve our customers with top quality North American hardwood furniture that is produced by highly skilled Amish and Mennonite craftsmen. Each piece is finished by hand with top-industry finishes, and we do not skimp on the details. Stop by our store today and see for yourself! Our office furniture is just the type of quality product that you have been seeking!