Nothing Says Cozy Like a Rocking Chair Beside the Fire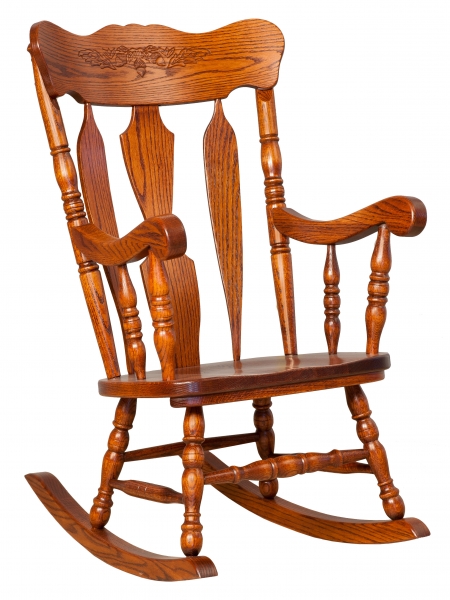 As the evenings grow colder, the yearning to settle inside the warmth of your home grows stronger. There's even a Christmas song written about this yearning, "Oh the weather outside is frightful, but the fire is so delightful." Relaxing in your favorite rocking chair in front of the fire, soaking in the cozy atmosphere, is the best way to unwind from a long day.
Whether you frequent that rocking chair to read a book, sing lullabies to your beloved child or grandchild, or to take that much needed nap, you know what an important furniture staple it is to your home. It is a chair that you and your family spend a lot of time in through the years, often one of the most sentimental and treasured gifts passed down through generations. Therefore, because of the importance of this special piece of furniture, it needs to be both comfortable and solid.
Amish Furniture Showcase offers solid, high quality rockers and gliders that will be the perfect addition to your living room, nursery, or any other cozy nook of your home. This specially handcrafted wooden chair will hold its finish for a lifetime, looking as appealing for grandmother as it does for great-granddaughter. Each rocking chair on display at Amish Furniture Showcase is constructed from North American hardwood and built by talented Amish and Mennonite craftsmen. Whether you are buying for yourself or looking for an amazing gift idea, come out today and give one of our rockers a new home!