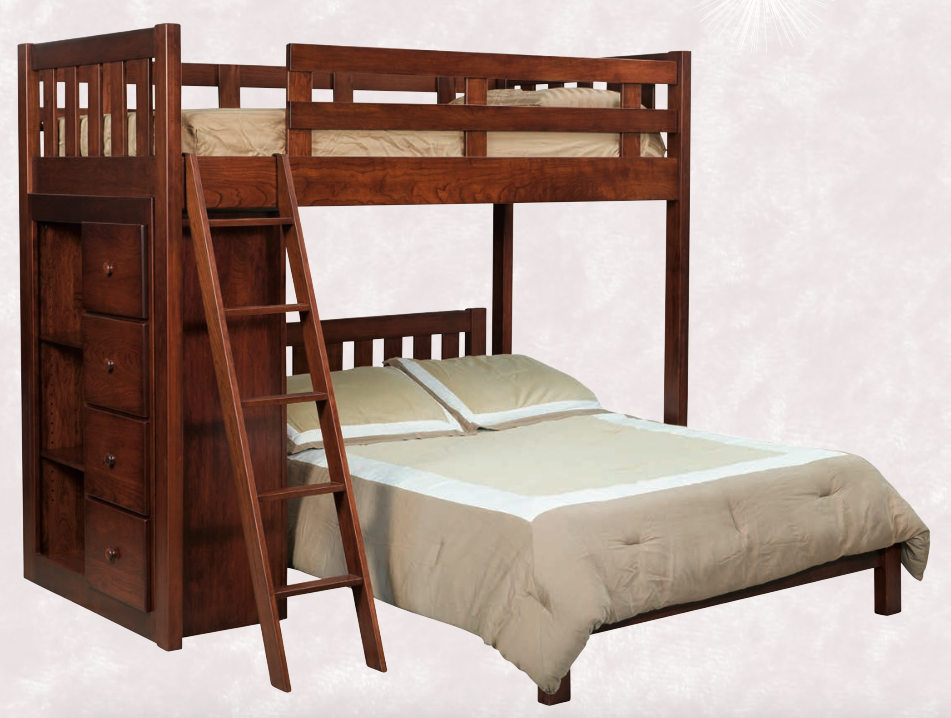 How much cooler is it to share a room if you're doing it with style? Sleeping in the same room with your little brother is much more tolerable if there are two separate beds. And, if those beds can be transformed into a makeshift treehouse or castle or anything else that your imagination dreams up, then sharing a bedroom might even become fun! That's why adding new bunk beds to your home is a win-win for the whole family because you are bringing both convenience and style into cramped quarters.
Whether it is one of your primary bedrooms that you're looking at enhancing or a guest room that only sleeps family and friends on rare occasions, bunk beds are the perfect way to save on space while only enhancing the style and charm of any given room. At Amish Furniture Showcase, we have multiple options for you to choose from when you are shopping for a new set of bunk beds. Each piece of our North American hardwood furniture is crafted with great detail and precision, and we offer furniture in all shades and styles that are intended to fit practically any and every home in the greater Dallas area.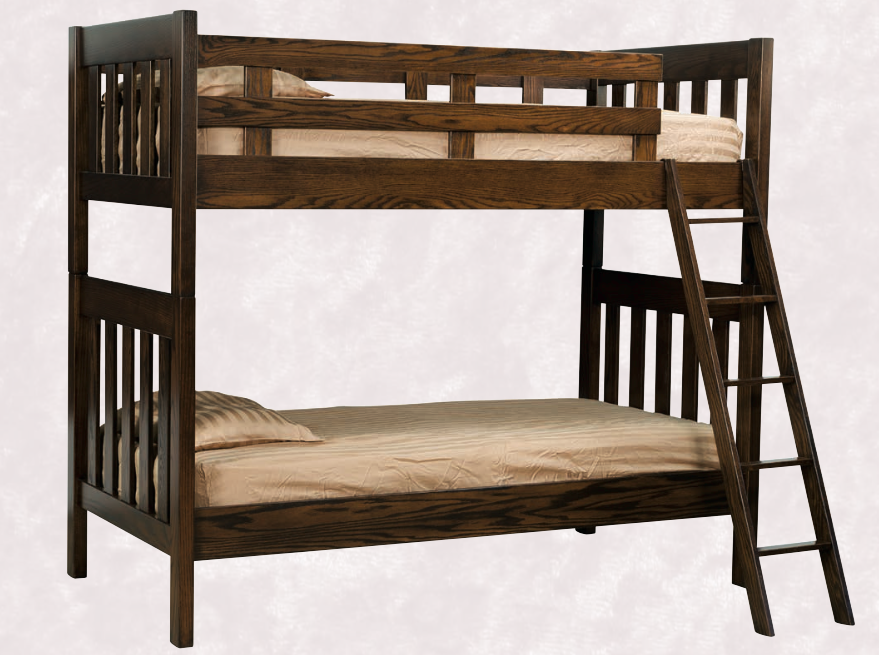 Whether this is your first piece of solid hardwood furniture in the room or you are needing to match a plethora of other pieces, we have beautiful options for you to choose from that will add character and function to any bedroom that you are looking to improve upon. Our bunk beds are made to conveniently stack upon one another yet can also be unbanked and used separately down the road when the time is right. The beds featured here are crafted by Old Town Oak, a company that specializes in baby furniture. These gorgeous examples of their bunk beds, in both oak and cherry, are a perfect sampling of the lovely bedroom furniture that we have on display.
Our furniture is built by hands that speak for themselves with a lifetime of love and raw talent. The Amish and Mennonite craftsmen who produce these amazing pieces of hardwood furniture have honed in on their skills and work tirelessly and precisely to build these timeless pieces. Our furniture will stand strong to the test of time and hold its top of the line finish despite the wear and tear that is brought its way. Contact us to learn more about all of the quality furniture that we have to offer you and your home!