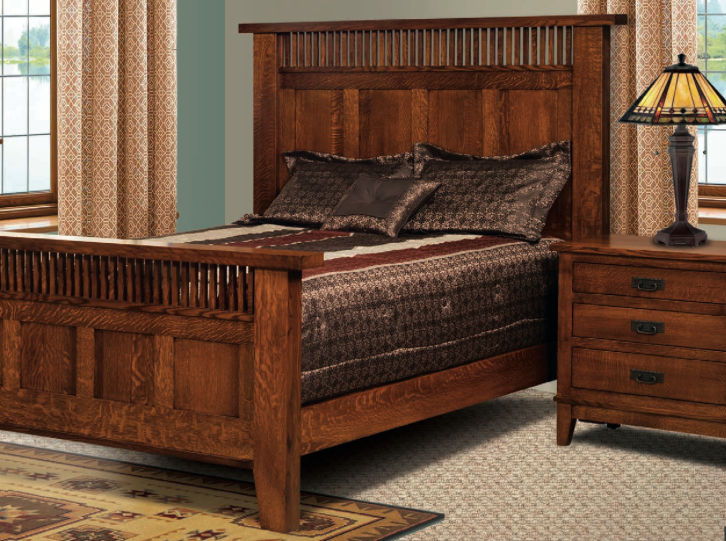 Are you taking on any exciting projects around the house this summer? Perhaps you are long overdue in converting that junk room into a guest room for your favorite friends and family? Many homeowners find themselves putting off this item on their to-do list because it seems like too much work or because they don't have any furniture that will work in a guest room. Most guest rooms need a decent sized bed and an extra dresser or table but nothing large or extravagant.
At Amish Furniture Showcase, we understand that no two homes are the same, and no two bedrooms require the exact same type of furniture. That is why we enjoy the fact that we get to offer our customers a little bit of everything! If you are the less-is-more type or like something more extravagant, we have options. Our solid wood bedroom furniture is made out of various types of wood and stained in various colors. We have some pieces that are large and bulky, ideal for filling a large room. And, we have other pieces that are smaller and more ornate for the rooms that do not need a lot of furniture to bring sufficient character and charm.
Each of our unique pieces have been created by Amish and Mennonite craftsmen from across the country who use only beautiful North American hardwoods and top of the line finishes. These pieces are perfect for any household across the entire Dallas-Fort Worth area because there is such richness and intricate design in each unique item. Your new guest room deserves great furniture for making your guests feel at home and for storing all of the extra valuables and items that often make their way into these spare rooms.
Come out to Frisco and visit us today to see for yourself just what amazing deals we have to offer you and your home! We provide quality furniture that tells a story and is built to last for many years to come!