The Amish live a simple life. They refuse to be burdened by technology or a time-oriented lifestyle. They value hard work and take pride in everything that they do. When building furniture, the Amish always use high-quality materials and pay close attention to details. Amish furniture is a high-quality product made from real wood, beautifully designed and built to last a lifetime. Wood furniture is always in style. Whether you own a large company or work from home, Amish office furniture will remind you of a less stressful time when work quality was more important than getting it done fast. To view a full line of quality Amish products, contact us at Amish Furniture Showcase.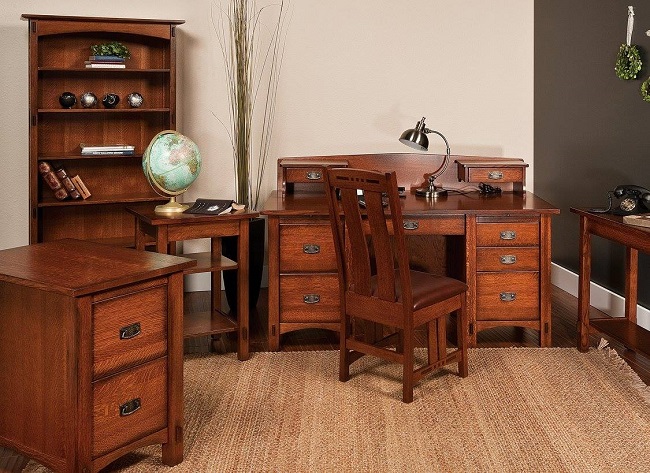 Office Furniture Basics
The centerpiece of every office is the desk. The desk is the first thing to be noticed when entering any office. The modern office will also have a computer desk. A comfortable chair is essential, considering that you will be sitting for most of the time that you are in the office. Shelves and filing cabinets are also helpful to have in most office place settings. These are the basics of office furniture. There are many options available for this type of furniture. However, none of these options are as unique and stylish as handcrafted real wood Amish office furniture.
Amish Furniture Showcase
Amish Furniture Showcase has been providing Dallas and the surrounding areas with high-quality handcrafted Amish furniture for almost two decades. We are always friendly and respectful to our customers. If you have been wanting to start a new office space or planning to upgrade an existing office space, contact us at Amish Furniture Showcase to see what we have to offer. If you are thinking beyond the office, we have that covered as well. Stop by our store in Frisco, Texas, or contact us from our website today.