The Perfect Solid Wood Sofa to Relax On This Summer
Do you remember the freedom that summer used to bring as a child? The thought of knowing that you had nothing to do for a few brief months. The older you got, the more that summer break was deeply appreciated. You spent the month of May dreaming about your summer vacation and making plans accordingly.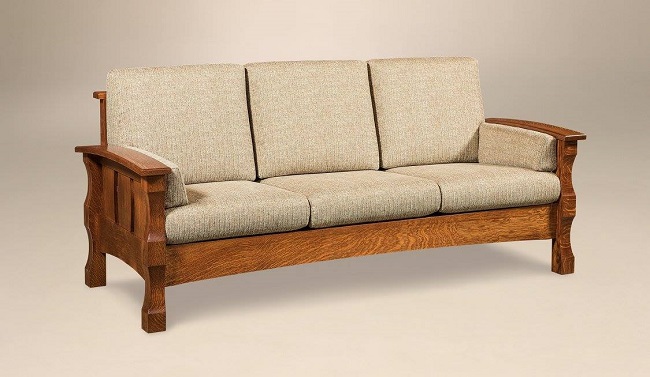 As an adult, summertime still holds that endearing hope of much-needed rest and relaxation. For some, it involves a lot of road trips and vacations, but for others, the summer break from a hectic schedule involves nothing more than enjoying your own home. That movie you've wanted to watch for months or that book that has been gathering dust on your nightstand are now ready to enjoy. It's time to get comfortable and enjoy your summer.
So…whether it's settling in for an impromptu nap or catching up on Netflix, you need the right furniture to fully kick back and relax. A solid wood sofa with plush and decorative cushions is the perfect addition to your home this summer. Our large selection at Amish Furniture Showcase allows our customers the option to add a sofa to their formal living room or more relaxed family room. Our designs will even mix well with furniture in your spare bedroom or sunroom, that spot in the house where you sometimes go to get away from the rest of the world.
Whatever room it is that needs a new spot to relax on this summer, we know that you will find the perfect piece when you come visit our showroom. Our beautifully designed sofas are created by Amish and Mennonite craftsmen who use the finest hardwoods in America to build solid, intricate furniture. Come check us out today!