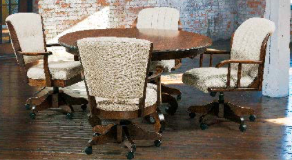 Do you enjoy sitting around the table for that endless conference call? Do you think your coworkers are as miserable as you are when the mandatory staff meeting lasts an hour longer than scheduled? Many hardworking employees spend time gathering around the conference table more often than they would prefer. And, although the meeting agenda itself can be a tad on the boring side, one of the main reasons that sitting around the table is so painful is because of the condition of the office furniture in and of itself.
No one can enjoy lengthy amounts of time spent sitting on a hard surface. Although the chair might look ornately beautiful, it is severely lacking in comfort. Such chairs are fine for fine dining and environments where you spend more time looking at the furniture rather than sitting on it. However, when you are looking at purchasing new office furniture and considering just how much time is spent sitting on those desk chairs day after day, meeting after meeting, then the decision should involve comfort in addition to style.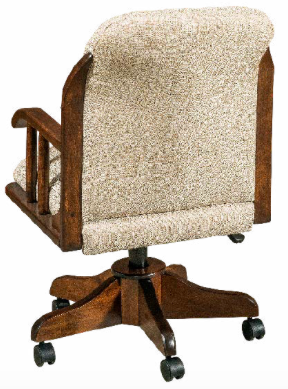 At Amish Furniture Showcase, we are proud to boast options for our customers that serve each purpose that you have in mind. Our elite quality conference room furniture is the perfect blend of beauty and function, with pieces that will stand the test of time and house your employees for many years to come. Our specific line of Delray furniture, pictured here, is manufactured by F&N Woodworking and is made with Brown Maple with an Asbury stain. These desk chairs are a mix of beautiful fabric and solid design, with a Kevco base that is made to endure the rolling around and reclining features that desk chairs provide.
If you are looking to change up your office furniture or maybe add a new conference table and chairs to your small home office, then we have some amazing options for you to choose from. Our high level of quality furniture is paired with our high level of customer service and satisfaction. Your trip to visit us in Frisco will not disappoint! Come out today and see for yourself what beautiful bargains we have to offer.