Is your home missing that special touch? That perfect piece? Maybe you're buying new furniture for a new home or remodeling your existing place. Nothing brings the perfect touch to your dining area quite like a solid wood table.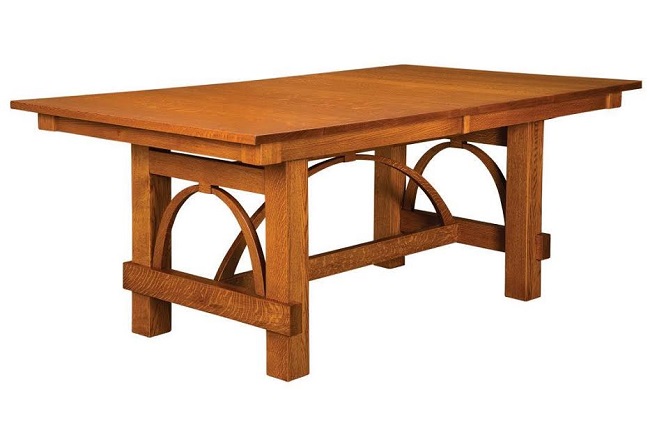 The perfect solid wood dining table is both functional and appealing to the eye. Your table should be the focal point of your dining area, the masterpiece that your friends and family will gather around for years to come. When shopping at Amish Furniture Showcase in Frisco, you will find a large number of solid wood tables to choose from in hopes of selecting that masterpiece that's just right for your home.
Our tables are created by highly skilled Amish and Mennonite craftsmen who put precise and exquisite detail into each piece. We have an assortment of sizes and shapes in our dining table selection, along with different types of finishes. Each of our products has been made from our own North American hardwoods and finished with top-industry finishes that are sure to last a lifetime!
Come visit us at Amish Furniture Showcase today and find the perfect table that completes the design you have been going for and will bring hours upon hours of entertaining pleasure to your home.