Beautiful Hardwood Furniture for Your New Guest Room
Whether you are building onto your home this summer or building a new home altogether, you are undoubtedly in the market for new furniture. You may be housing precious family heirlooms or less valuable family hand-me-downs, so how do you decide which parts of your home are worthy of something new?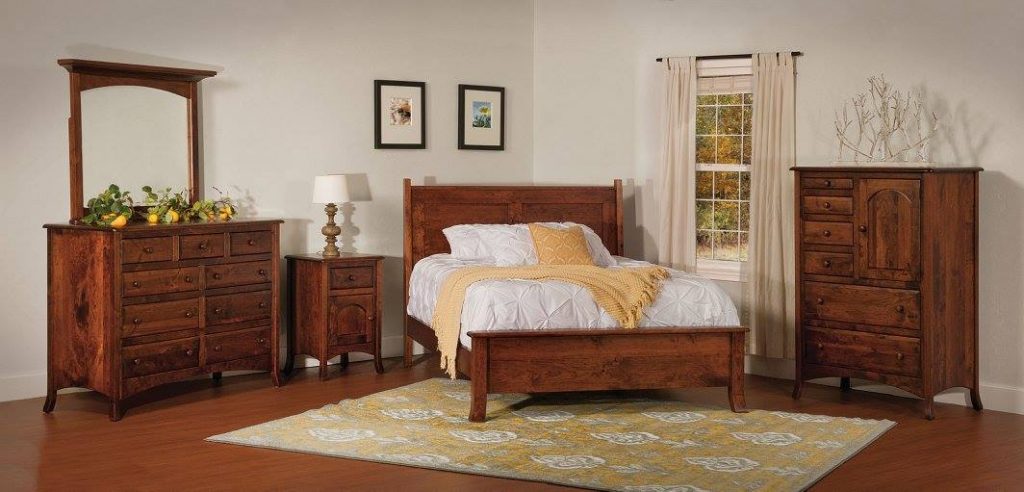 Some of us purchase new items for the rooms that see the most traffic while others reserve new purchases for their favorite room or spot in the house. If, however, you are fortunate enough to have a spare bedroom set aside for guests, then we suggest this room as a great place to start for buying new furniture. This guest room is probably a place that you rarely enter on a regular basis yet you want looking perfect for those beloved friends or family members that unexpectedly come to visit. If you make the decision to purchase beautiful hardwood furniture for this room, then you are ensuring both comfort and beauty for your guests for many years to come.
At Amish Furniture Showcase, we have some amazing options for our customers who are looking to furnish their new guest room. For those that are looking for a full bedroom suit, we have options in many different styles and colors. And, for those who have smaller rooms and only need a simple bed and side table, we have options for you, as well. Our solid North American hardwood furniture is built with precision and meant to last a lifetime. Come visit us today, and your guest room will be ready to go with only a moment's notice!