When you envision a couch bed, you probably think of it as something used in a living room or guest bedroom. However, there are plenty of other locations that are ideal, and here are just a few of them.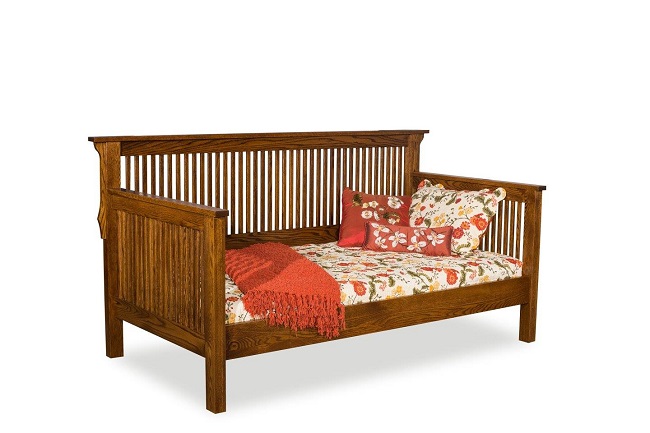 Screened-in Porch
Place a pull-out sofa on your screened-in porch or enclosed patio for times when you would like to mimic an outdoor camping experience. It's a safe way for anyone to enjoy a camp out, but is also ideal for those times when you just want to take a quiet afternoon nap in the sun.
Home Office
Add a sleeper sofa to your home office so it can double as a guest room for overnight visitors. It's the perfect place if you do not have a spare bedroom for visiting relatives to stay in because it does afford them some degree of privacy. And it will also allow you to get work done even when you have sick children that you must also attend to.
Kitchen or Dining Room
The fact that a couch bed takes up very little room means that one will fit nicely in your kitchen or dining room. When not used for sleeping, it can provide extra seating for times when you have large groups of people over.
Kid's Bedroom
Your kids will enjoy having their own couch to sit on when doing homework, reading, or playing games. The sofa bed will become even more useful when hosting sleepovers because you will not have to worry about putting sleeping bags down on the floor.
These are just a few places where you might want to put a couch bed, but you may have a few ideas of your own. All you need is to find the right piece, which is something we can help you with if you contact us.