An Amish Entertainment Center is More Than a TV Stand – It's a Family Heirloom
Let's face it, home life for the average American family revolves around TV entertainment. You and your kids gather around it each evening to watch your favorites shows. Some even treat it like the dining room, regularly eating meals in front of the television. Extended family collects there after a big Thanksgiving dinner or while enjoying other special occasions in your home. Whether you're sharing a common interest on the screen or sharing what's on your mind with those around you, the TV is not just satisfying a temporary need for entertainment, it's a place where family bonds are nurtured.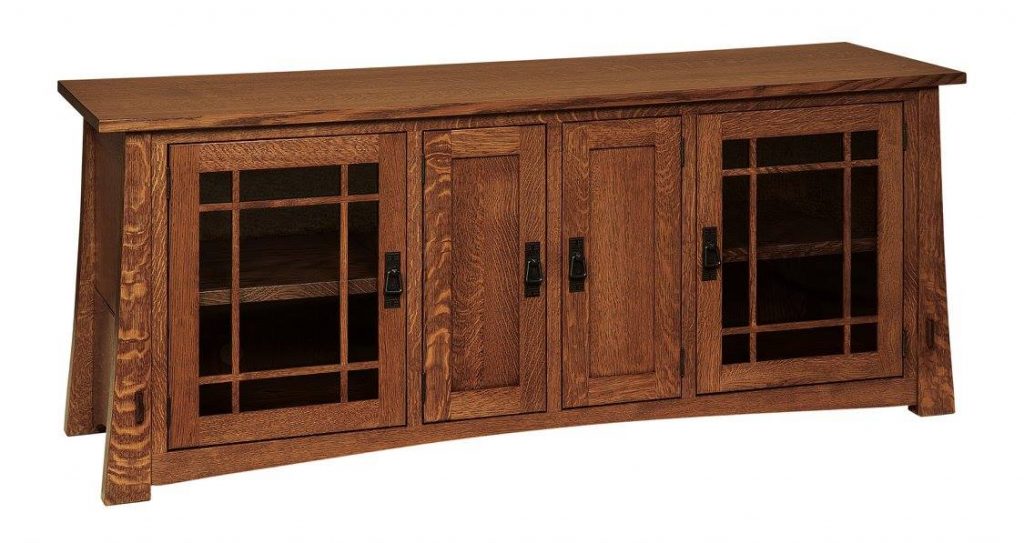 It's a lasting emotional focal point, so why settle for a meager TV stand when you can have an heirloom? Amish-built entertainment centers are constructed with quality that matches your family's quality time. The emotional ties your family builds around the entertainment center are strong, so why not leave your family with a piece of furniture that will be a valued reminder of those cherished times around the TV? Amish furniture craftsmanship is time-tested to last so long you'll still be building family memories years from now as you continue to gather there watching re-runs of today's favorite shows.
According to many leisure time studies, you and your household guests will spend more time staring at a TV than any other recreational activity. It makes sense to showcase it with a quality Amish entertainment center you can be proud of. Like the American family, Amish furniture pieces are not a one-size-fits-all, cookie cutter design. Warm sturdy woods are selected and expertly shaped into a finished piece that matches your family's taste. They can be configured for different design styles, sizes and components. Whether you choose a solid, low-profile single base item or a large wall unit with display cases, your Amish entertainment center will satisfy your TV display purposes and enrich your family gatherings.
Family time spent in front of the television is an endearing part of your family heritage. Choose an Amish entertainment center from Amish Furniture Showcase to serve as an attractive legacy of the important family bonding time shared around the TV. Contact us to select your heirloom Amish entertainment center today.