It is no secret that Amish bedroom furniture is made incredibly well, looks gorgeous, and will be perfect for your child's bedroom. Because of this, it only makes sense to purchase some pieces of this high quality furniture for your child's bedroom. Here are three pieces of Amish bedroom furniture that you should definitely consider purchasing.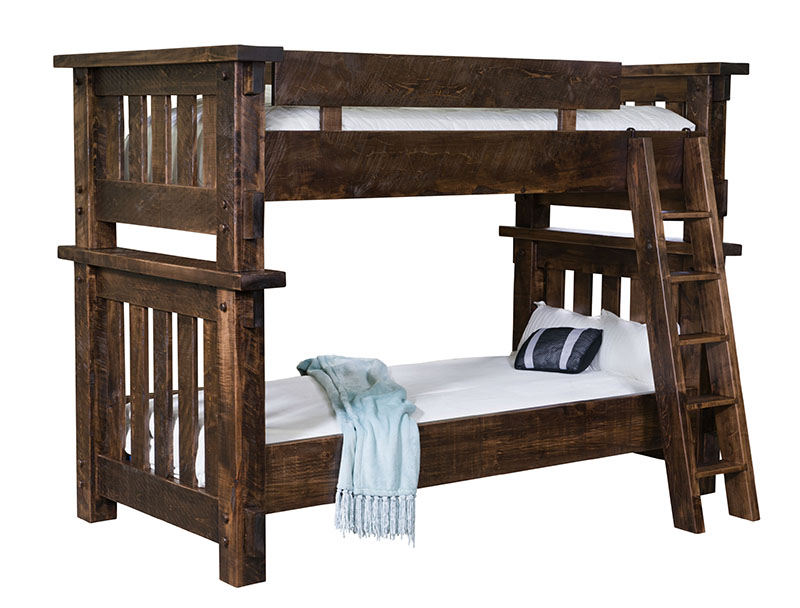 Bunk Beds
If you have more than one child in a bedroom, then bunk beds are a great choice. Amish bunk beds are made out of high quality wood, and the handcrafted details on the wood make them one-of-a-kind. Your children will be safe on the bunk beds as well because of the built-in railing along the front of the top bunk, as well as the custom-made ladder that comes down from the top bunk.
Night Stands 
Choosing to purchase one or more Amish furniture nightstands is also a great option. These nightstands are perfect for placing next to a bed and give your child a place to put a lamp, their books, an alarm clock, decor, etc. The drawers in the bottom of the nightstand are also made to be very secure and can hold heavier items, such as books, laptops, etc.
Dressers
Finally, when it comes to selecting some great pieces of Amish bedroom furniture for your child's room, you should consider a dresser. The Amish dressers are made much stronger than most flimsy dressers on the market today, and they are built to last. This gives you confidence in your investment in Amish furniture because you know you are getting a piece that will function well for many years to come. Purchasing this dresser also helps you give your child a gorgeous piece of furniture to complete their room.
To learn about more pieces of Amish bedroom furniture to consider for your child's bedroom, or to purchase some furniture today, visit us at Amish Furniture.